LAUNCHED MID-PANDEMIC, in fits and starts, this diminutive culinary oasis in the financial district has now hit full stride — and then some. The experience is polished, from the playlist (good '90s party) to the minimalist décor (soft lighting, off-white walls, warm wood) and the unfussy service, spearheaded by tirelessly affable owner Chris White. Above all else, though, the finesse is evident in the cooking. Chef Julie Hyde has substantial and elevated European training (Alain Ducasse at The Dorchester, Maison Lameloise, etc.). And it shows — in her confident imagination (boudin with romesco, braised veal with lobster jus, etc.) and her consistently exquisite sauces. You can enjoy this experience à la carte, seated side-byside, overlooking her open kitchen from a banquette. Or full-on, with a tasting menu of six-plus courses in the 24-seat dining room at the rear. A luscious vermouth, scallop and cream sauce that shows up in the lounge in a simple dish of raw scallops and kohlrabi might do double-duty on the tasting menu, as garnish to a salad of charred greens, grilled celery root and fried capers. In which case White will almost surely recommend a Mosel Riesling from the incomparable Hofgut Falkenstein, one of his go-tos for charred vegetables. Trust him, whether dining à la carte or blind.
While the dining room sells out weeks ahead, seats in the lounge are often available last-minute.
---
It was PERFECT."
–Bonnie Stern
Photos: Ashley van der Laan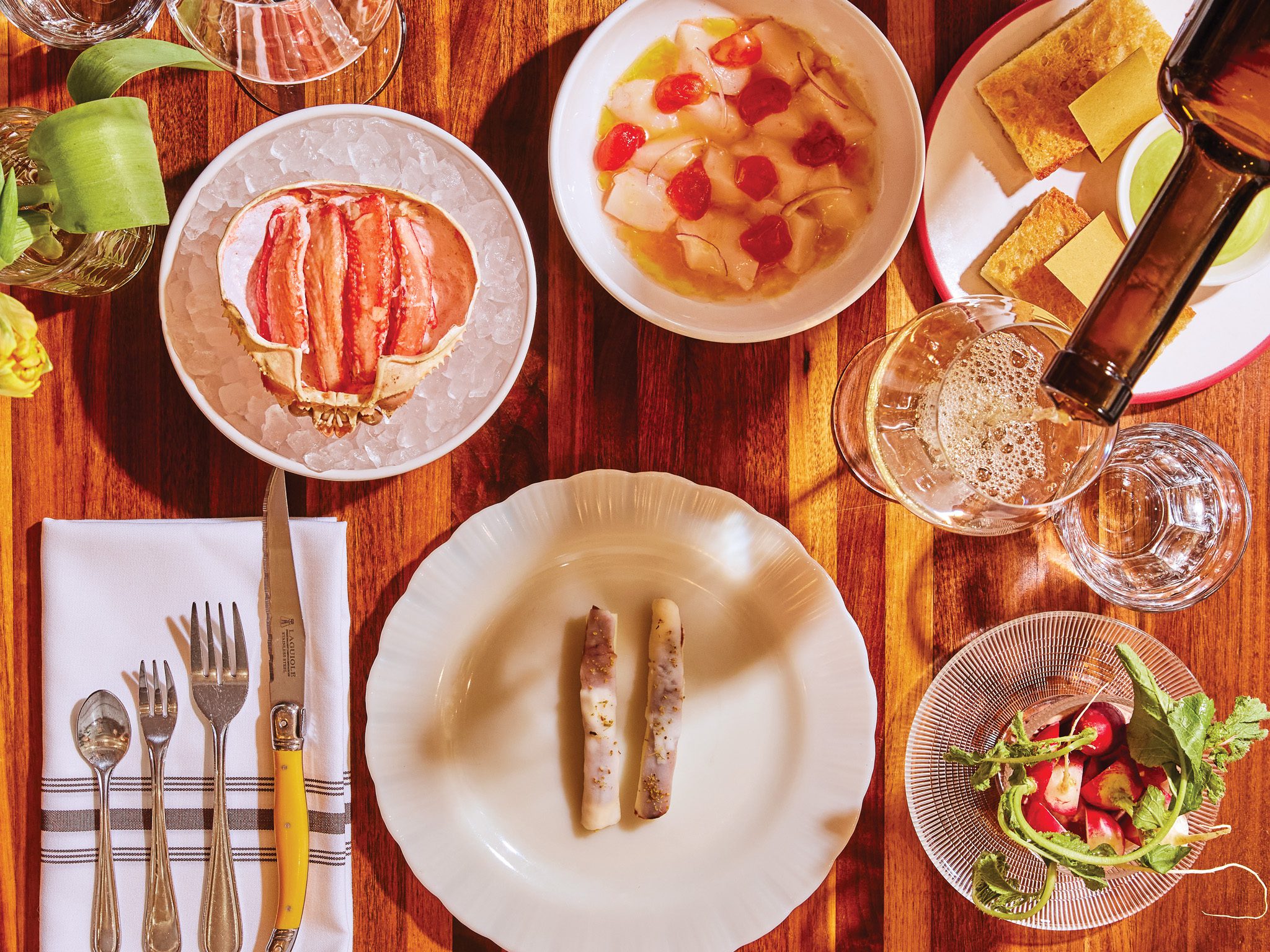 It's elusive, that sweet spot between being a special-occasion restaurant and a no-occasion let's-grab-a-bite kind of place.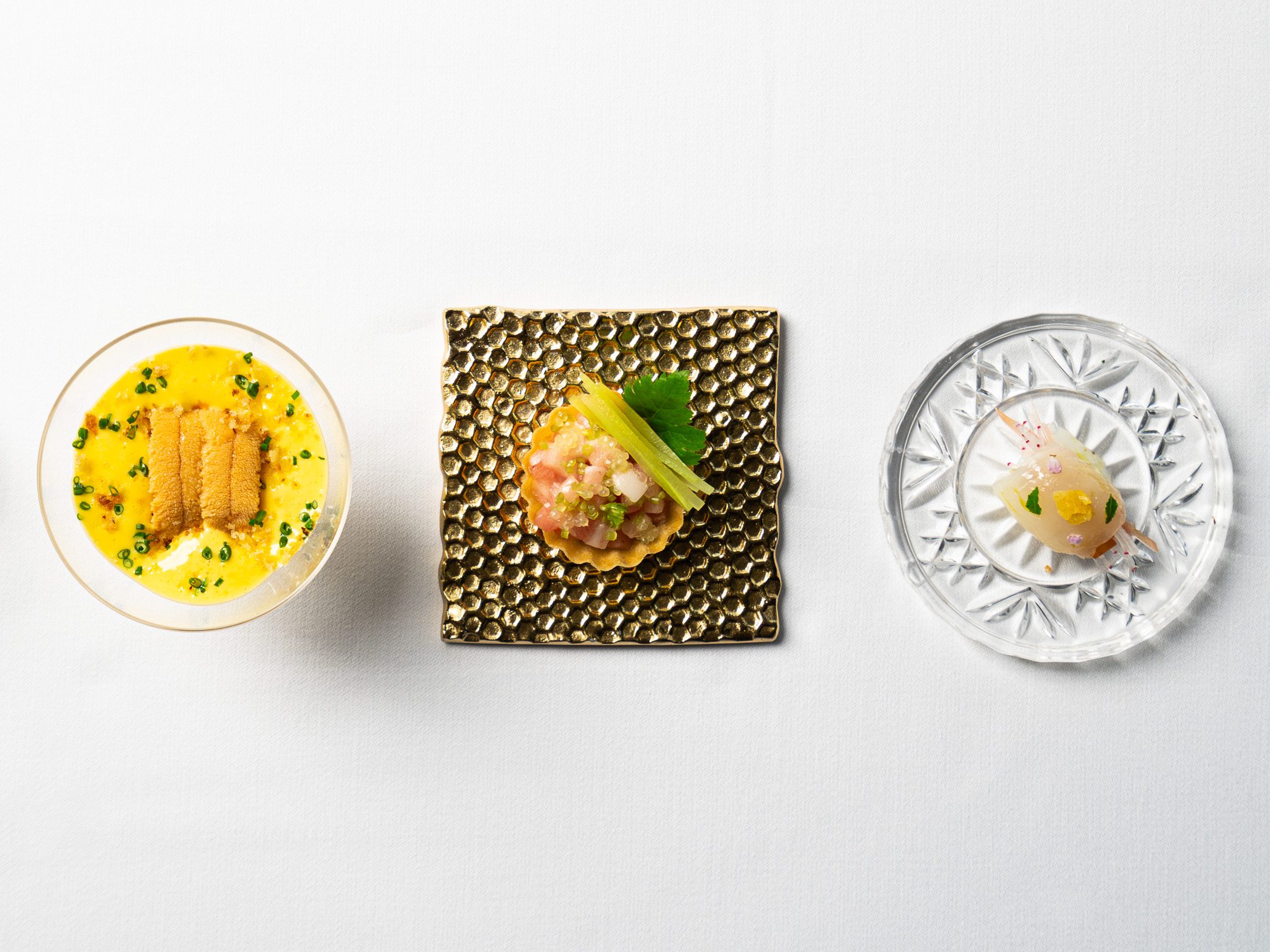 EIGHT YEARS IN, Patrick Kriss confidently stays the course with his highly orchestrated tasting menus.