THIS GASTOWN CHARMER, set in a handsomely restored 19th-century brick-and-beam building, had the makings of a modern classic the minute it opened in 2010. And, over the years, its West Coast–inspired French cuisine has never gone out of style. But the thing about the classics is that, sometimes, they get taken for granted or forgotten. So, consider this a reminder of why L'Abattoir is absolutely worth a revisit. Since the pandemic, executive chef and owner Lee Cooper has returned to the kitchen full-time. His new(ish), multi-course Chef 's Menu — offered in addition to à la carte — brings the culinary experience to new heights. A winter version included an excellent rendition of the rarely seen consommé à la royale (the soft custard overlaid with Jerusalem artichoke and spot prawns) and a stunning trio of appetizers — raclette de croquant (topped with a thin fan of honeyed pear and truffle); duck foie gras (set like a miniature cake on a blackberry financier and frosted with persillade); and a golden tempura-fried shiso leaf loaded with bluefin otoro and steak tartare. Expect prestige cuvées, such as André Clouet Un Jour de 1911, from the premium wine pairings, and, for dessert, timeless cream puffs, rum cakes and seasonal fruit tarts.
Baked Pacific oysters with whipped garlic butter and truffle.
---
The techniques and ideas are TIGHT AND COHESIVE."
–Mijune Pak
Photos: Eric Milic Photography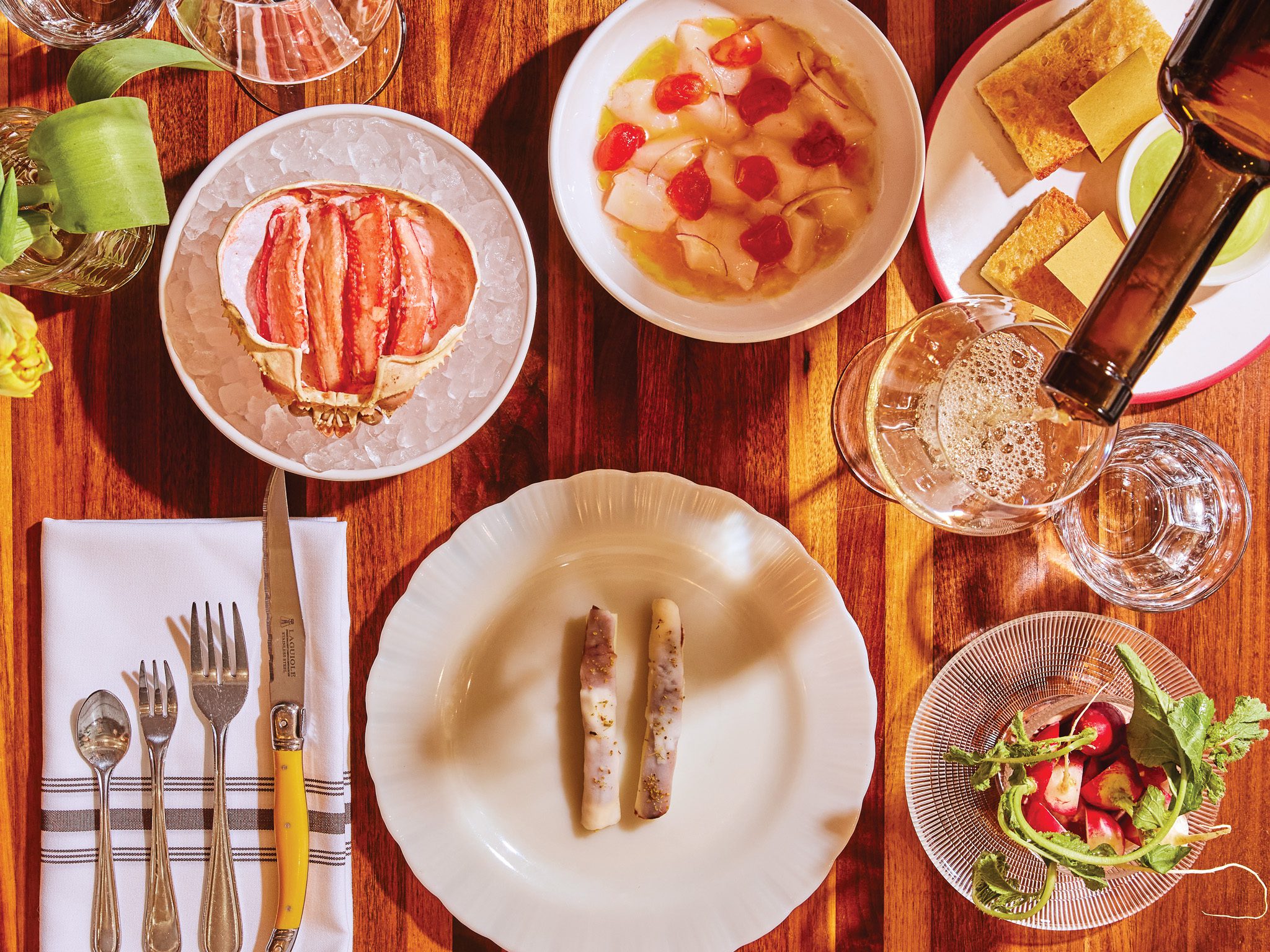 It's elusive, that sweet spot between being a special-occasion restaurant and a no-occasion let's-grab-a-bite kind of place.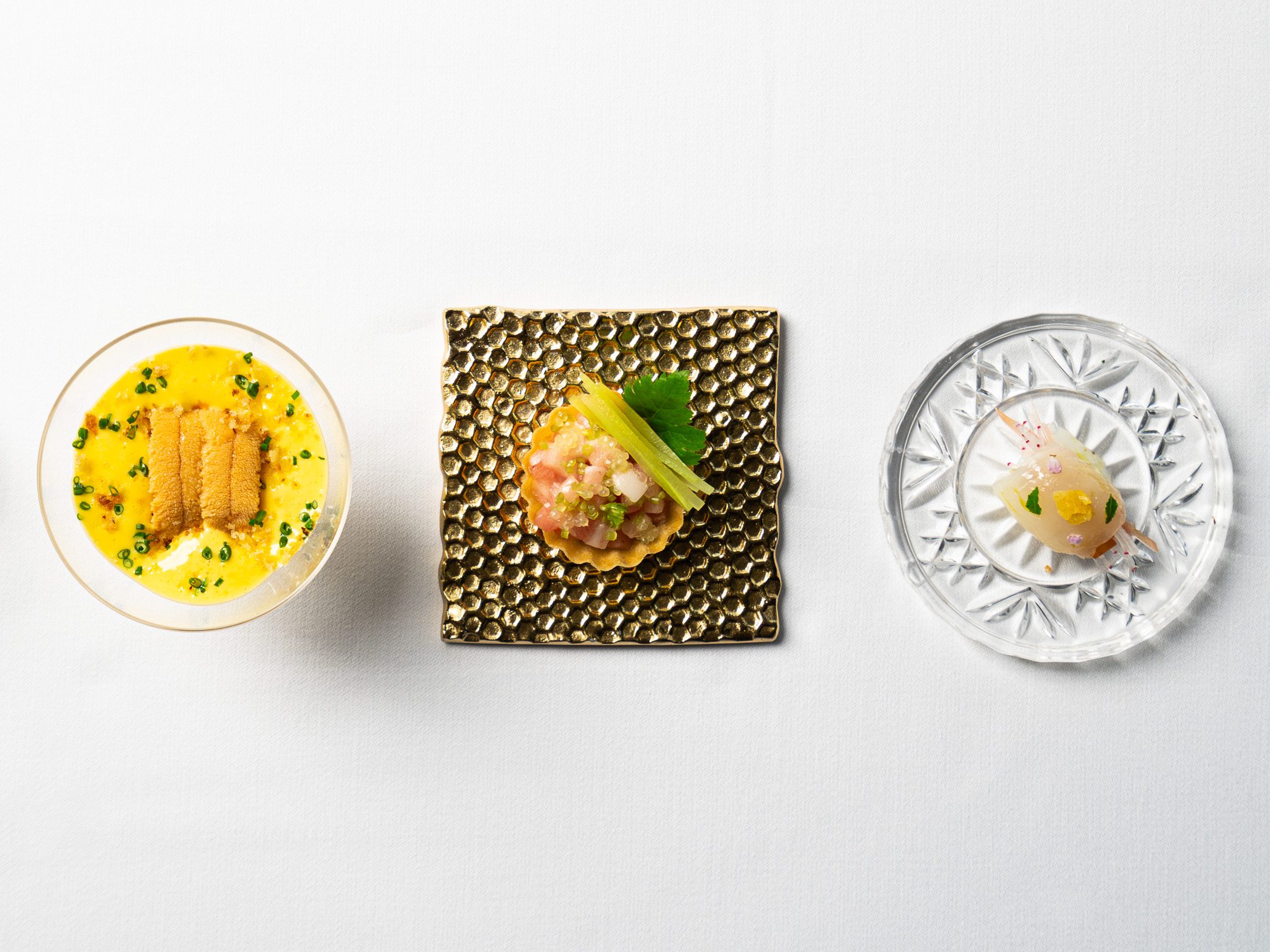 EIGHT YEARS IN, Patrick Kriss confidently stays the course with his highly orchestrated tasting menus.