CALGARY LONG LACKED an audacious see-and-be-seen high-end hot spot until the long-awaited Major Tom — an expansive restaurant on the 40th floor of Stephen Avenue Place — made a splashy debut in 2021. Guests arrive via an ear-popping elevator ride to find a swingin' mid-century-inspired room with floor-to-ceiling windows, offering an extraordinary view of Calgary's glittering downtown core. The menu — from head chef Garrett Rotel and Blair Clemis — features a winning combination of contemporary dishes and classic steak-house fare. The crispy hen's- eggs appetizer comes with a spoonful of sweet and savoury pepperoni jam, and citrus salad is neatly balanced by the smoky, slightly bitter charred radicchio. Steaks in various cuts run from basic AAA Alberta and dry-aged Angus from Benchmark Farms in Lethbridge to ultra-luxe A5 wagyu from Miyazaki Prefecture. All are charbroiled in a Montague broiler and marinated in koji to tease out the natural flavours of the meat. Robust pastas, grilled chicken, slow-roasted duck and posh shellfish dishes (hello, lobster thermidor) round out the offer. The luxe room and million-dollar view deserves some proper drinks, which Major Tom delivers via a bold, slightly quirky wine list curated by Brad Royale (the affable sommelier is on-site two nights a week to walk diners through unfamiliar bottles from relatively obscure regions). And a list of cocktails matches the food in their "classics with a twist" style, including an ice-cold martini pulled directly from the freezer and poured tableside from mini bottles.
Along the windows, facing west for sunset.
---
A GREAT TWIST on old classics in a beautiful rooftop setting."
–Lanita Layton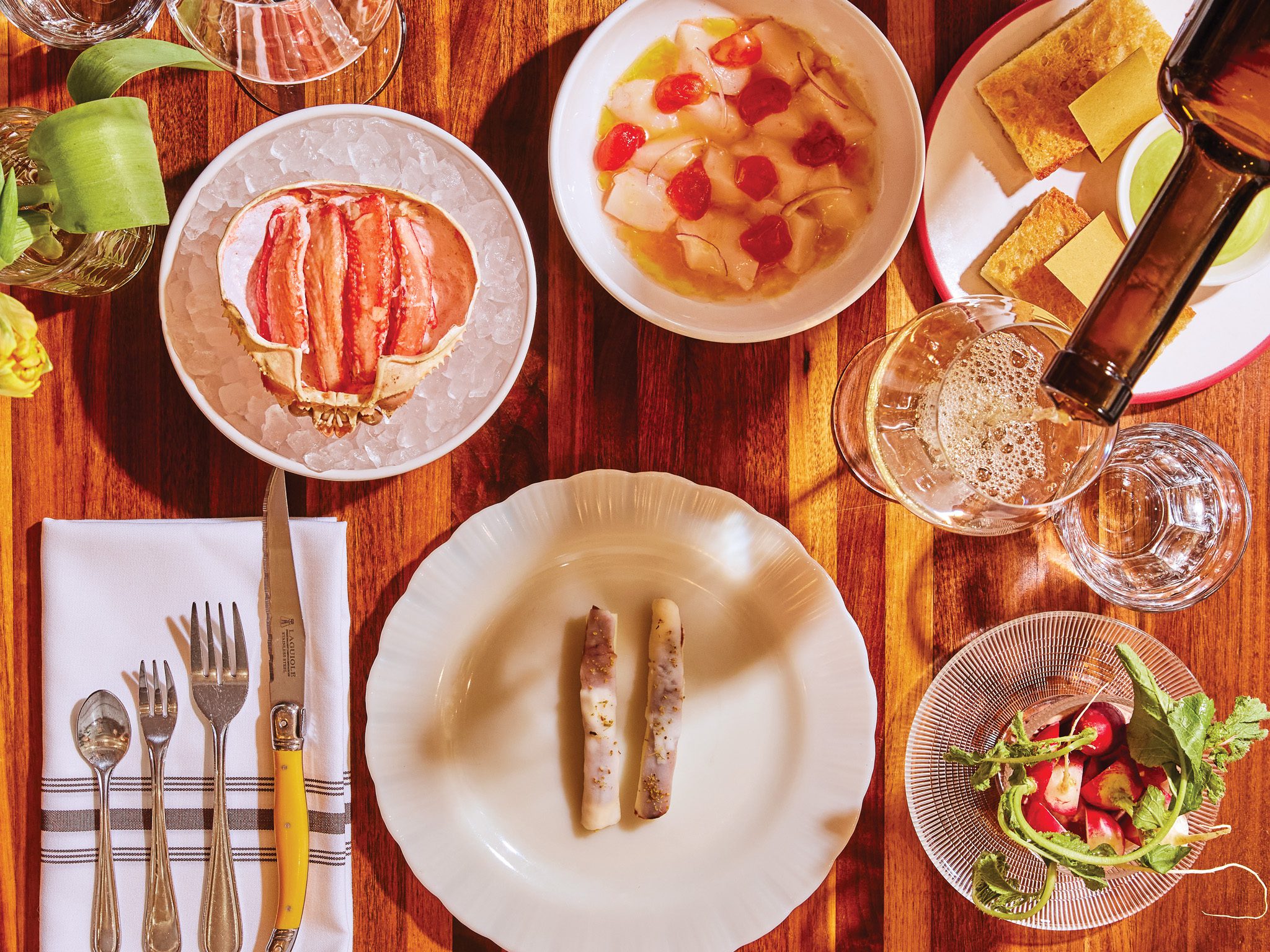 It's elusive, that sweet spot between being a special-occasion restaurant and a no-occasion let's-grab-a-bite kind of place.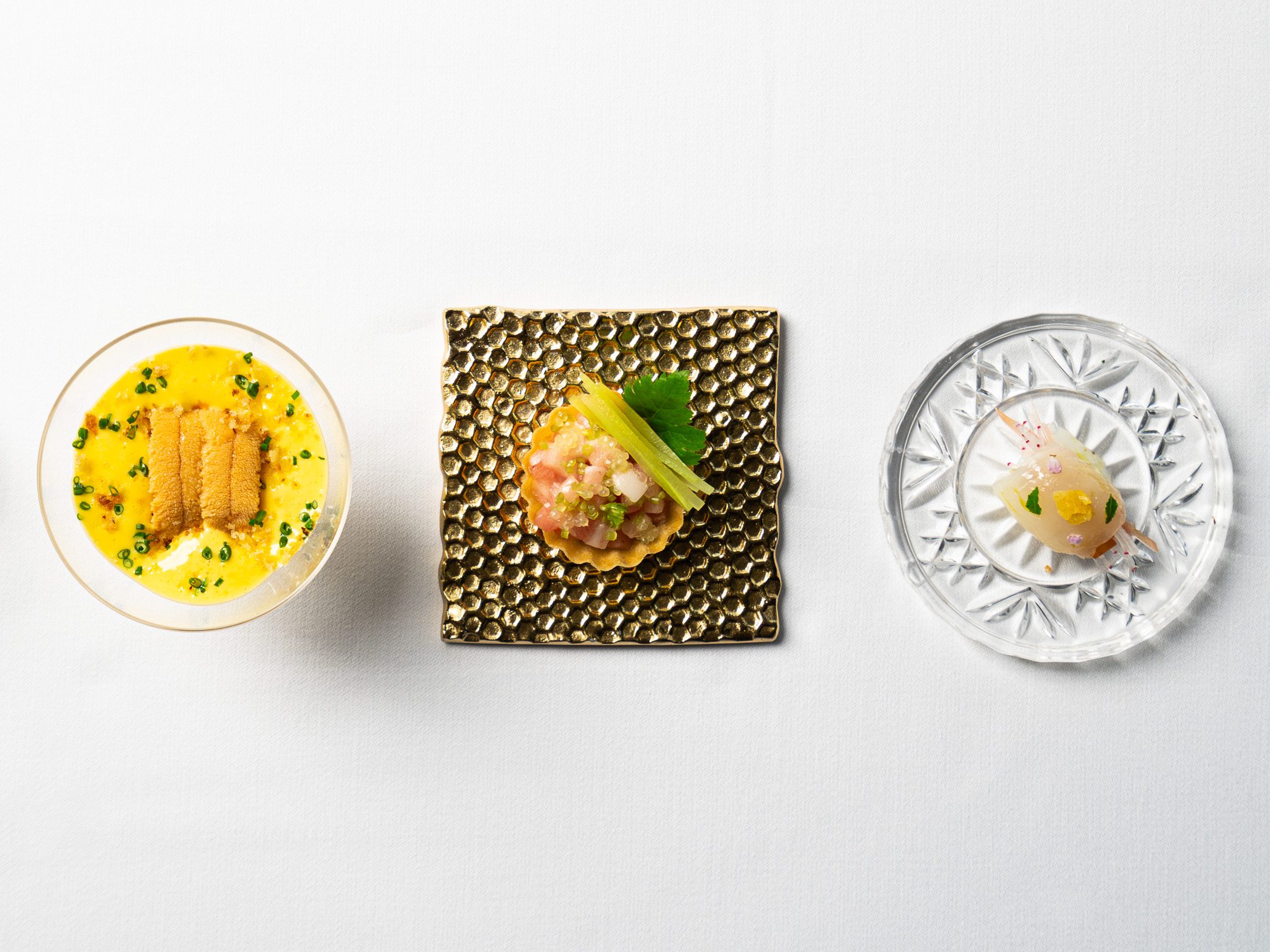 EIGHT YEARS IN, Patrick Kriss confidently stays the course with his highly orchestrated tasting menus.