AT FIRST GLANCE, this chic wide-open room with its long bar and exposed kitchen seems to be just another stylish Montreal bistro or brasserie. It isn't. Note the mounted black bear menacing one end of the bar, the plastic Triceratops heaped to one side of the pass, and a playlist that veers from Piaf to Dr. Dre. If you want to know what Elmo is doing at the bar, we figure it's because no other restaurant equipped with a play station for kids also boasts such a fine, advantageously priced list of Burgundies. Only co-owner and co-chef Charles-Antoine Crête can tell you for sure. But he demurs, pointing out instead that the crazier you are, the more organized you have to be. Enter business partner and co-chef Cheryl Johnson. Together, improvisational virtuoso and enabler push culinary boundaries, leaning on French tradition even as they embrace Japanese. Classics like sea snails with miso butter have, by popular demand, lingered on the menu since day 1, in 2015. So too the ever-changing fish on the plancha and a dessert called "fruit crispy," a multi-textural exploration of seasonal fruits and berries. Don't miss the sashimi de pétoncles, wherein thin-sliced raw Quebec scallops arrive draped over the aforementioned Triceratops.
Buffalo grass–infused Vodka Bizou, a collaboration with Distillerie de Montréal, featuring Johnson on the label — sporting a clown nose.
---
PLAYFUL AND DELICIOUS, the experience is one of a kind."
–Jason Bangerter
Photos: (Dining room) Dominique Lafond, (food) Matthieu Goyer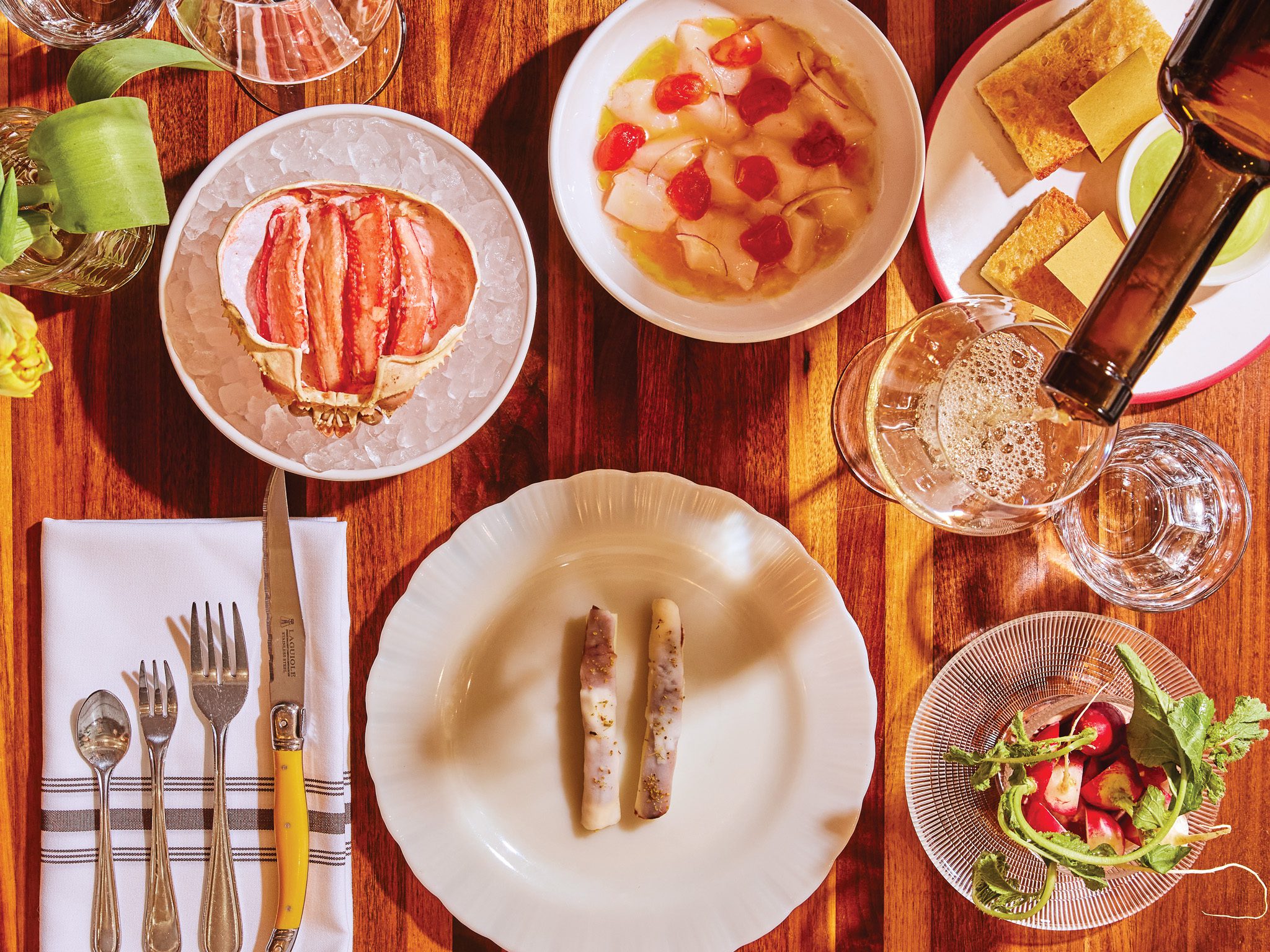 It's elusive, that sweet spot between being a special-occasion restaurant and a no-occasion let's-grab-a-bite kind of place.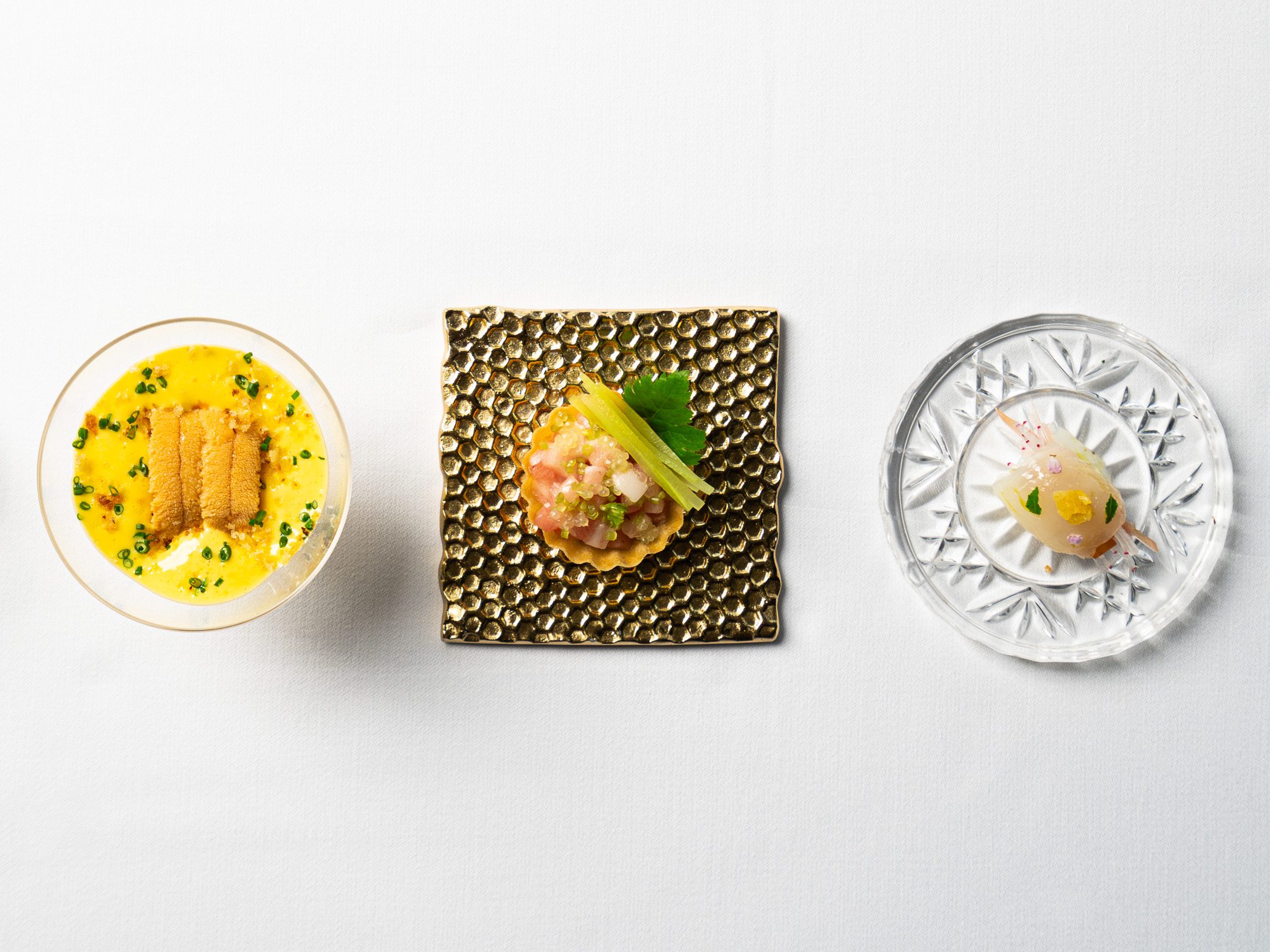 EIGHT YEARS IN, Patrick Kriss confidently stays the course with his highly orchestrated tasting menus.