IN A CITY FILLED WITH EXCELLENT Chinese restaurants, the Vancouver outpost of the modern-upscale Hong Kong chain is in a class of its own. Six years after opening, Mott 32 is busier than ever, in large part because the landlord ditched its Trump affiliation and rebranded last spring as the Paradox Hotel Vancouver. Dark and sexy, the industrial-chinoiserie design repurposes vintage birdcages as chandeliers and transforms one of four private rooms into a silk-cushioned opium den. An expansive menu (100-plus dishes, all meant for sharing) is mostly contemporized Cantonese. This includes the widely copied, but rarely matched, black truffle, ibérico pork and soft-quail-egg siu mai. There is also a sizable Sichuanese influence, including the crispy Chongqing "chicken" on the new plant-based menu. Group executive chef Lee Man Sing flies in regularly to rotate the menu (braised wagyu cheek curry on a youtiao doughnut is a keeper) and, very rarely, approves local creativity — we're betting the new hua tiao– steamed wild salmon will be a trend-setter. Wine director Robert Stelmachuk shoots past the obvious Riesling and popular Grand Cru Bordeaux pairings (although he has plenty of both), matching hot-and-spicy xiao long bao with dry Lambrusco, and soy sauce ice cream with Fruli fruit beer.
Birdcage booth with unobstructed view of the open kitchen.
---
AMAZING MODERN Chinese food."
–Pino Posteraro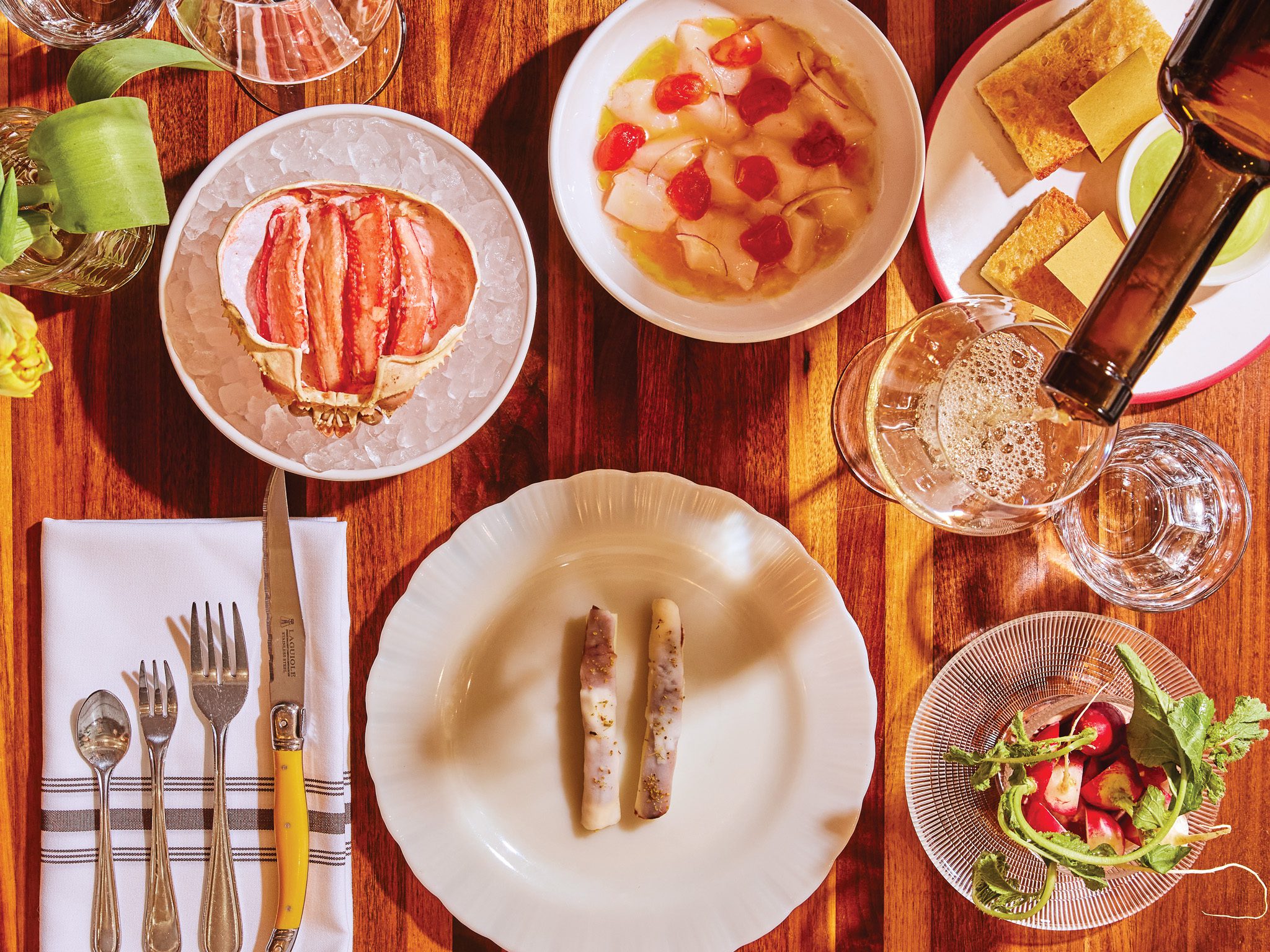 It's elusive, that sweet spot between being a special-occasion restaurant and a no-occasion let's-grab-a-bite kind of place.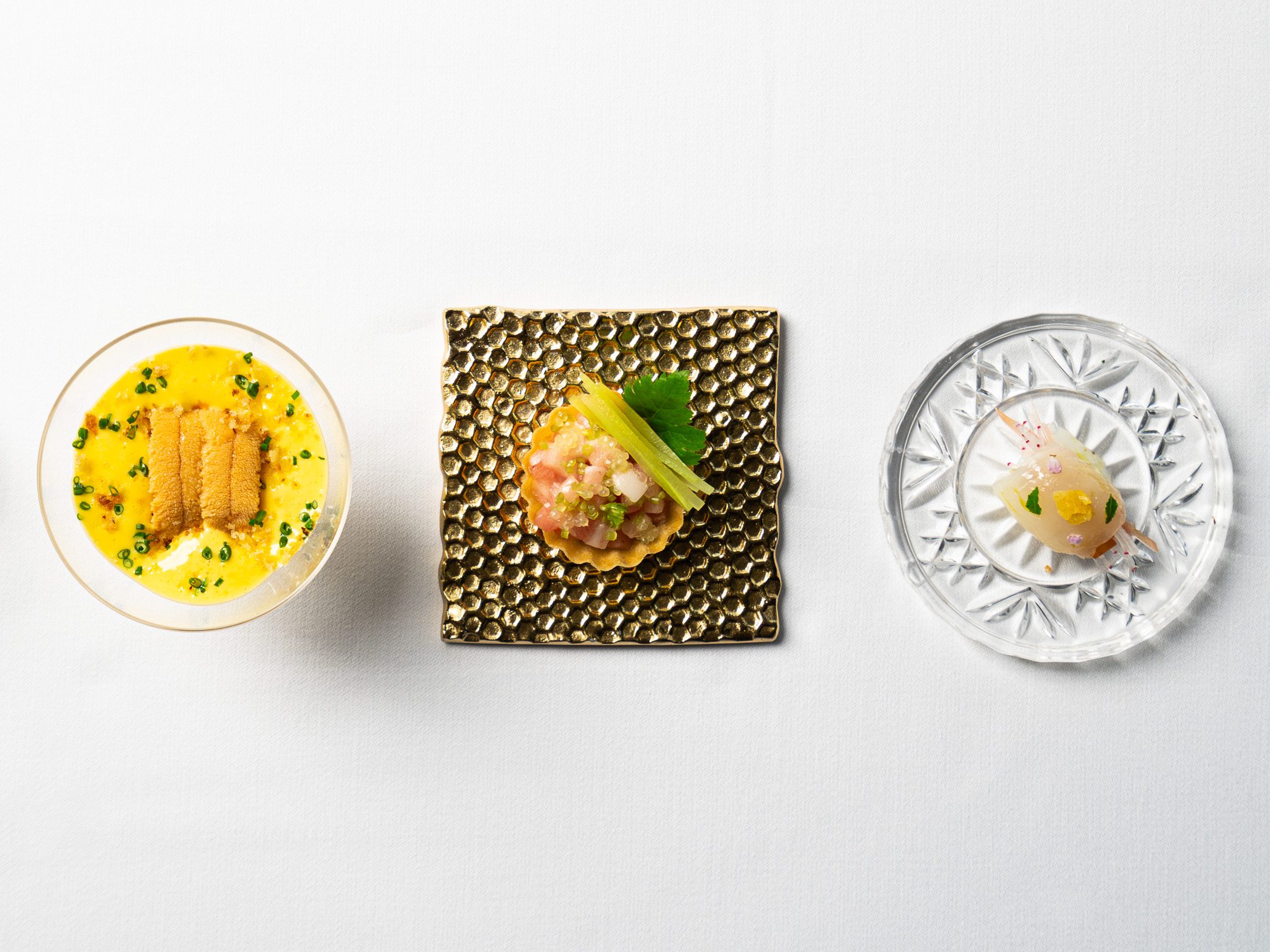 EIGHT YEARS IN, Patrick Kriss confidently stays the course with his highly orchestrated tasting menus.