AFTER THE MUCH-ADMIRED Raymonds closed and long-time CDC Ross Larkin and his wife and pastry chef, Celeste Mah, set out to open their own place, they packed heavy. The cutlery, the range — even the wine cellar — came right along with them across Water Street. But they left behind Raymonds' traditional fine-dining outlook. Larkin and Mah are still carrying the torch for elevated cuisine in Canada's most easterly capital city — but without affectations. Portage is casual and convivial, with large windows facing the street, Kelly green tiles, unadorned wooden tables and a bright open kitchen. The culinary style is Newfoundland Canadiana, with global influences informed by travel and Mah's Asian heritage. Steamed halibut is scented by spruce tips, ginger and scallions, finished with hot oil and a sauce made with soy and Shaoxing wine. Pork dumplings are classic, with sweet soy and chili crisp. Modest local vegetables are cleverly enhanced — rutabaga by curry, preserved lemons and dukkah. The desserts encapsulate the chefs' roots. A just-set mango pudding is served with sweet cardamom milk (a riff on Carnation evaporated milk) and wild bakeapples. Wines favour old-world bottles, while beers and ciders are mostly crafted locally.
Table 61, across from the bar, by the wine wall.
---
A GEM OF A RESTAURANT with thoughtful, soulful dishes."
–Renée Lavallée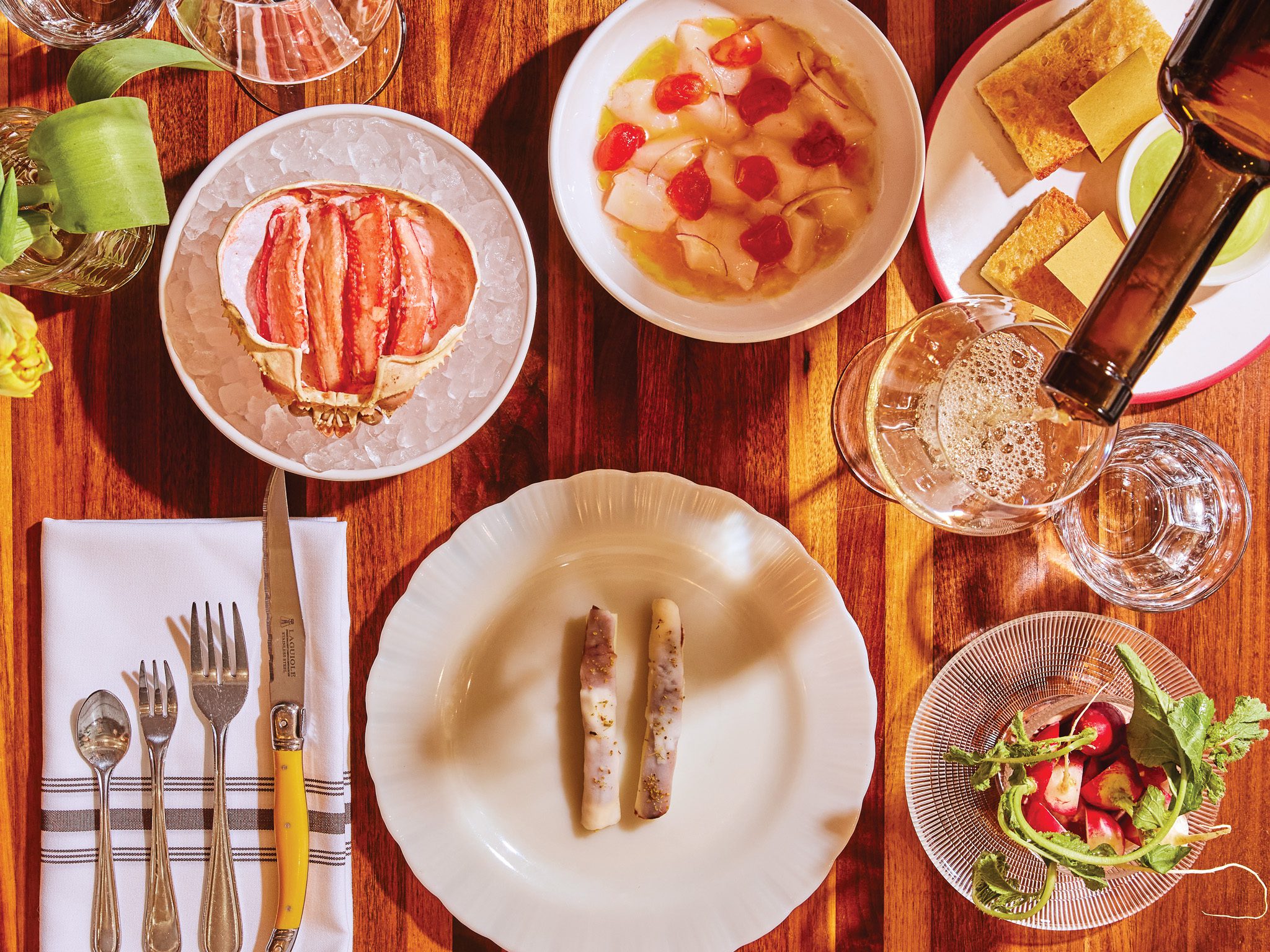 It's elusive, that sweet spot between being a special-occasion restaurant and a no-occasion let's-grab-a-bite kind of place.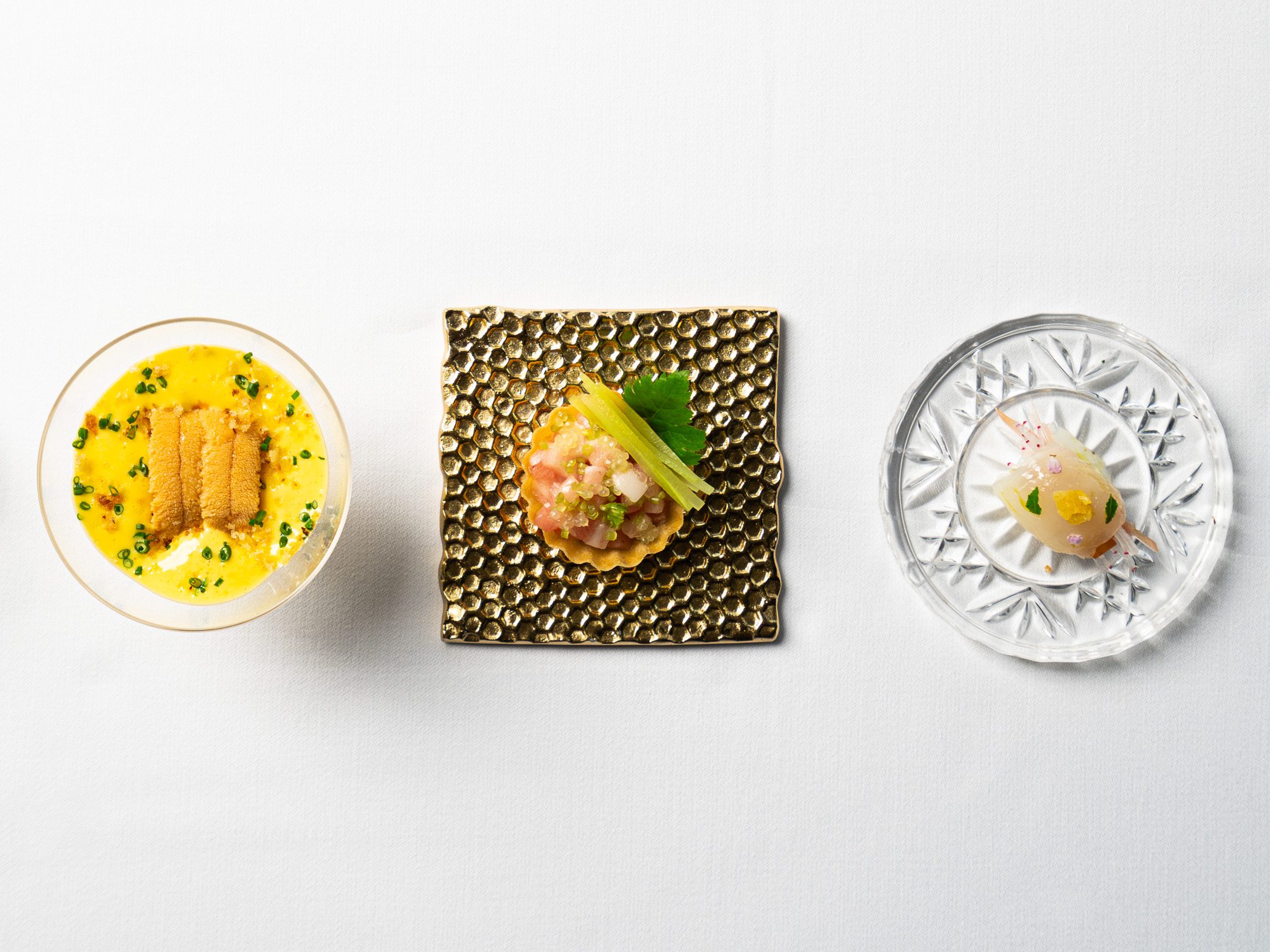 EIGHT YEARS IN, Patrick Kriss confidently stays the course with his highly orchestrated tasting menus.