J-C POIRIER COULD HAVE COASTED INTO 2023, his sixth year as chef-owner of St. Lawrence. The cozy, East Vancouver home-away-from-home for Québécois and classical French cuisine was flush with accolades (including one Michelin star and four previous C100B placements). The game-changing prepaid reservations calendar was perennially booked. And his debut cookbook, Where the River Narrows, had just been released. Instead of resting on his laurels, Poirier introduced a slew of operational changes (including reduced capacity, additional staff, hardier health benefits and a four-day week for the back of house), which would ultimately enhance a dining experience that was already highly polished. After experimenting with regional French menus, he has gone back to basics with a seven-course dégustation. And he is now working closely with small B.C. farmers and seasonal ingredients — which means more freshness on the plate, such as rutabaga and rainbow chard served with charcoal-grilled Peace Country lamb for spring. Lovers of his richer dishes and buttery pastry needn't worry: éclair a la mousse de foie de canard and escargots à l'ail en bouchées de la Reine will always be mainstays. David Lawson's wine list has loosened up and is less rigidly French but exclusively clean (organic, biodynamic or natural).
Kitchen-counter stools.
Photos: St. Lawrence Restaurant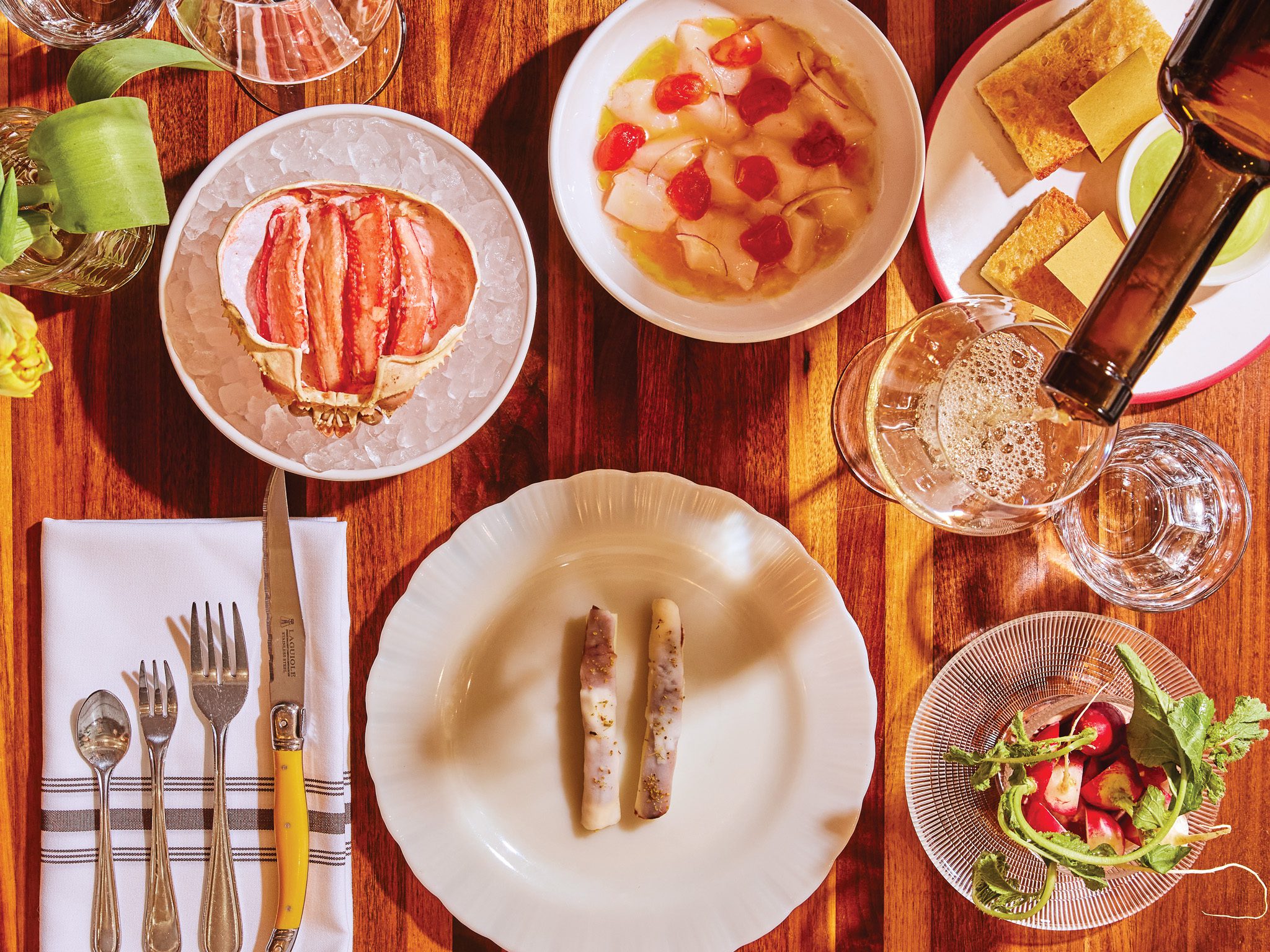 It's elusive, that sweet spot between being a special-occasion restaurant and a no-occasion let's-grab-a-bite kind of place.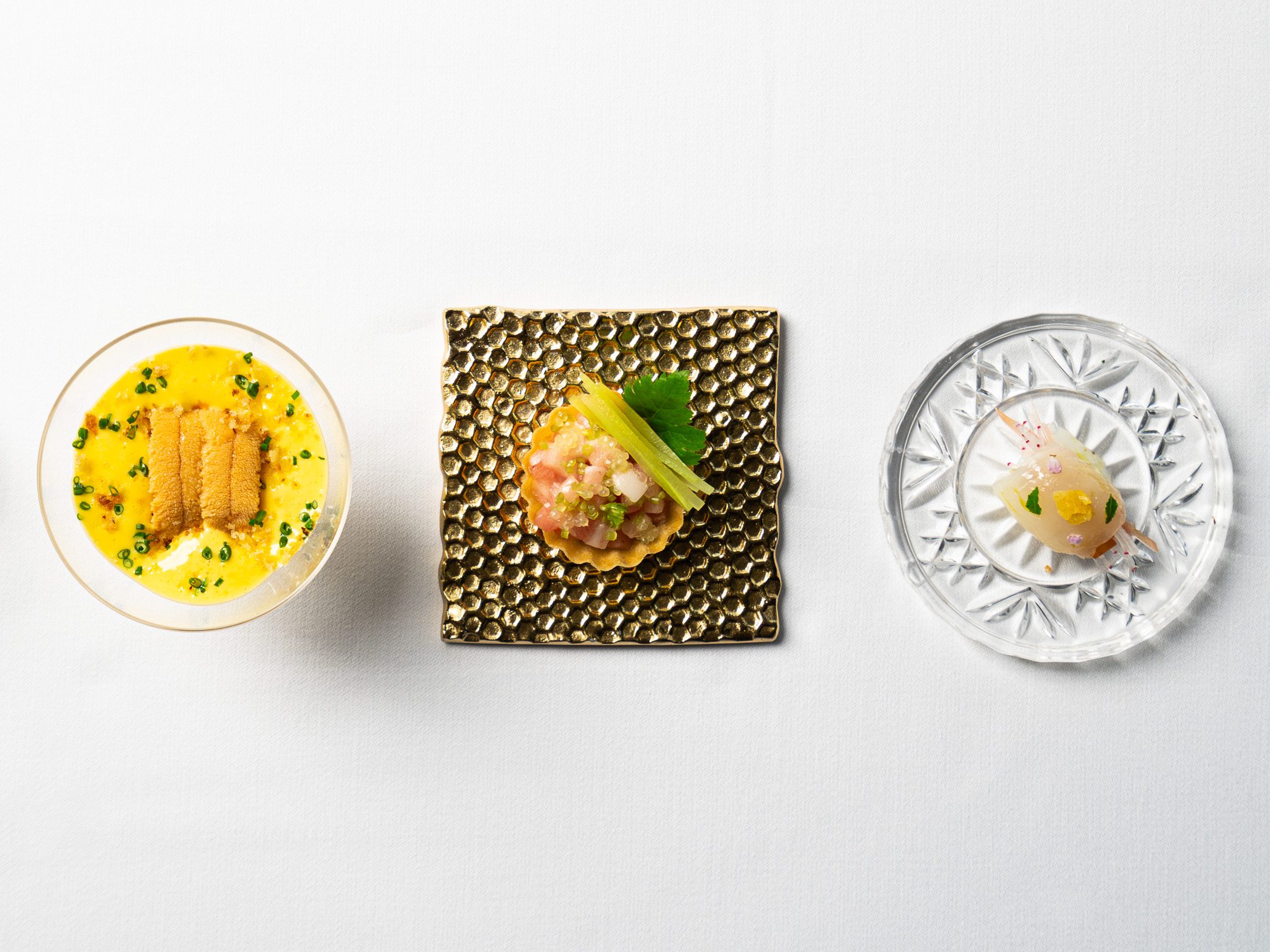 EIGHT YEARS IN, Patrick Kriss confidently stays the course with his highly orchestrated tasting menus.