ANYONE WHO HAS EVER VISITED the town of Collingwood may find somewhat plausible the news that it now hosts a tasting-menu-only restaurant peddling 15-course-plus dinners with wine pairings — and at big-city prices. But it's true, made possible by the unusual quality of owner-chef Jeremy Austin's cooking, and his wife Cassie's hospitality. When, after years abroad working in hospitality in Italy, Hong Kong and mainland China, they returned home to this area in 2019, they tried a few tasting-menu pop-ups. The local response was so enthusiastic that they decided to open something permanent. That small, sparsely decorated space on the main street has just 12 seats — mostly in sets of two, at wooden desk-like counters facing the open kitchen. From there, Austin tells the culinary story of his travels, expressed exclusively through local ingredients. Expect a little bit of Italy and a whole lot of China. Things usually get started with one of the three or four permanent dishes on the otherwise-evolving tasting menu — "tea egg," a teasoaked quail's egg with a devilled-egg filling topped with Acadian caviar. Others are the carrot jiaozi, a Northern Chinese dumpling that is a fixture of the Chinese New Year's table, and the Hong Kong French toast, which, most recently, arrived adorned with caramelized condensed milk and burnt condensed-milk foam.
At the window; or in the kitchen, at the only table in the house where guests sit face to face.
Photos: Jessica Crandlemire Photography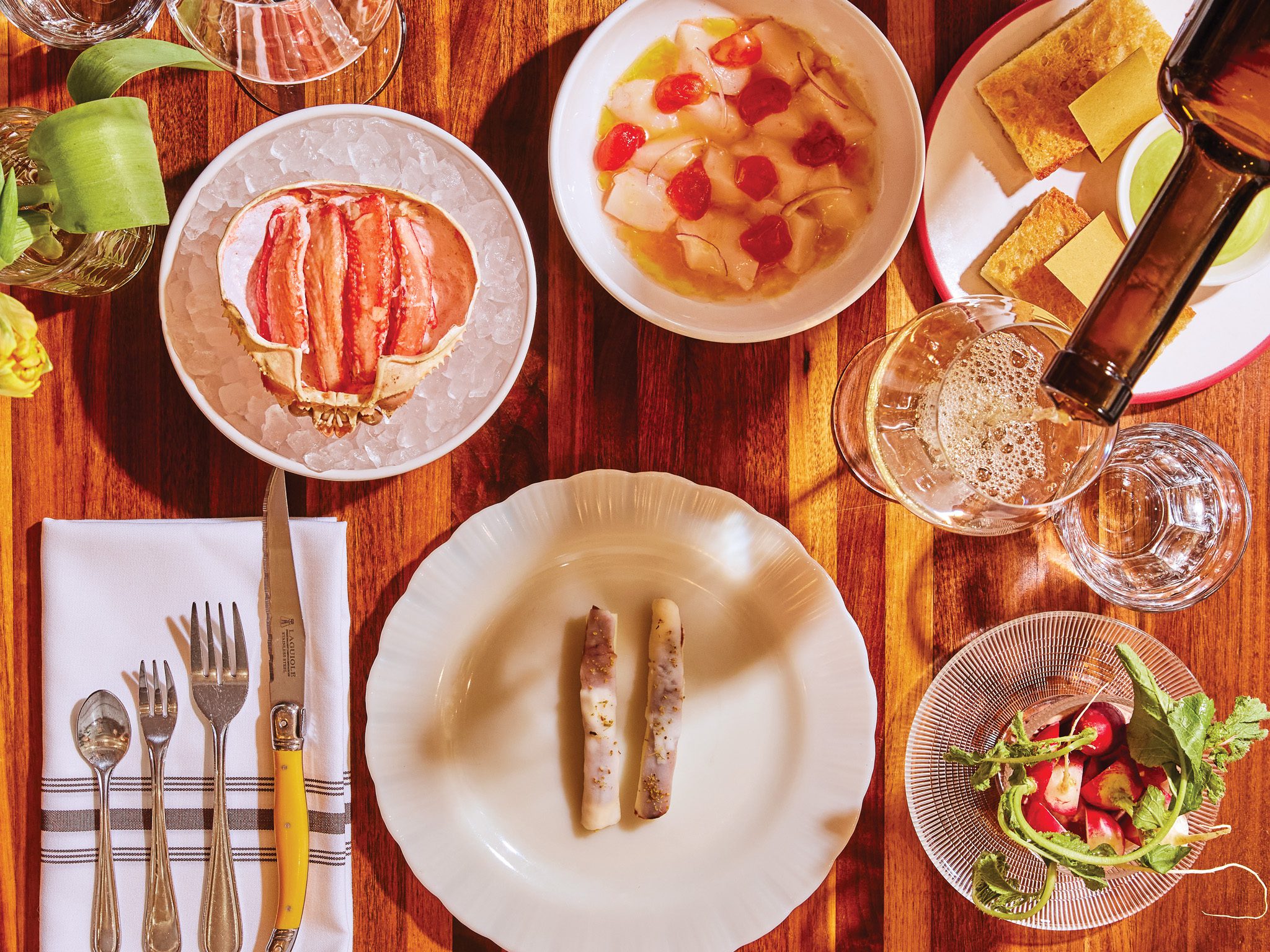 It's elusive, that sweet spot between being a special-occasion restaurant and a no-occasion let's-grab-a-bite kind of place.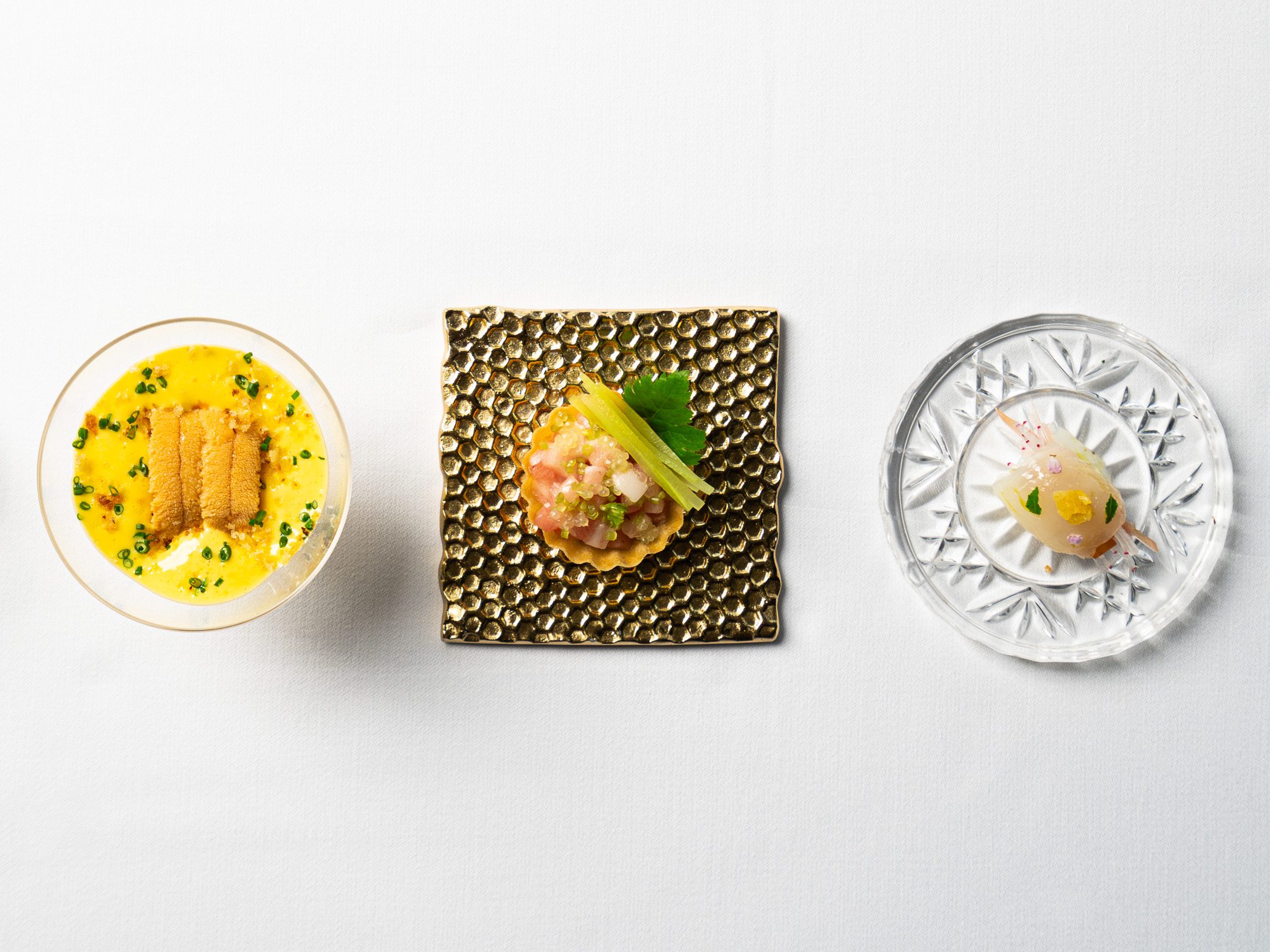 EIGHT YEARS IN, Patrick Kriss confidently stays the course with his highly orchestrated tasting menus.