DARREN MACLEAN'S Eight is virtually hidden, behind a discreet doorway inside Nupo, his larger and far more accessible, vegetable-forward restaurant in the Alt Hotel Calgary East Village. Inside, you'll find a dramatic room, heavy on black, with a striking Douglas fir bar, set with just four stools on each of its two perpendicular counters. All sightlines align with the kitchen and its central black marble work surface. Eight stools, three nights, one seating means 24 covers per week. In short: a hot ticket. MacLean is an estimable chef, and of his three restaurants, Eight is the most personal. He's known primarily for his Japanese-inspired cooking, but here his culinary preoccupation is with Canadian identity, which, for him, is polycultural. Indigenous cooking has an important role in the program, but there are influences from other cultural groups, including Calgary's Korean community. Eight is an unprecedented form of kitchen theatre for Canada. "You come into a secret room and you literally watch everything being cooked and plated right in front of you," says MacLean. "You're literally a part of the kitchen."
A speakeasy called Recre8, where you can chill with a canapé and sip a pre-dinner cocktail.
---
Eight is the world's pinnacle INTERACTIVE, CREATIVE AND DELICIOUS DINING EXPERIENCE."
–Rosemary Bacovsky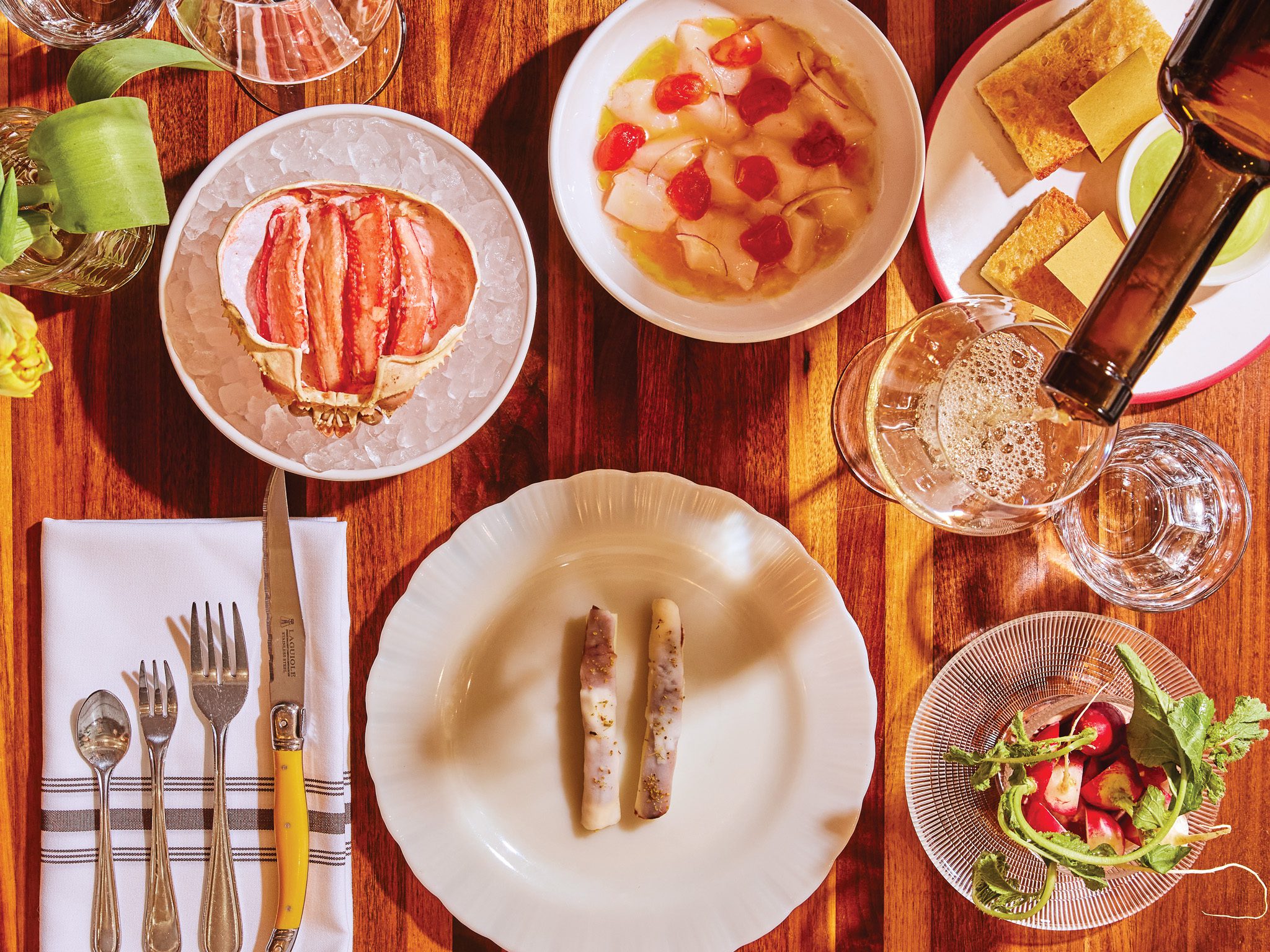 It's elusive, that sweet spot between being a special-occasion restaurant and a no-occasion let's-grab-a-bite kind of place.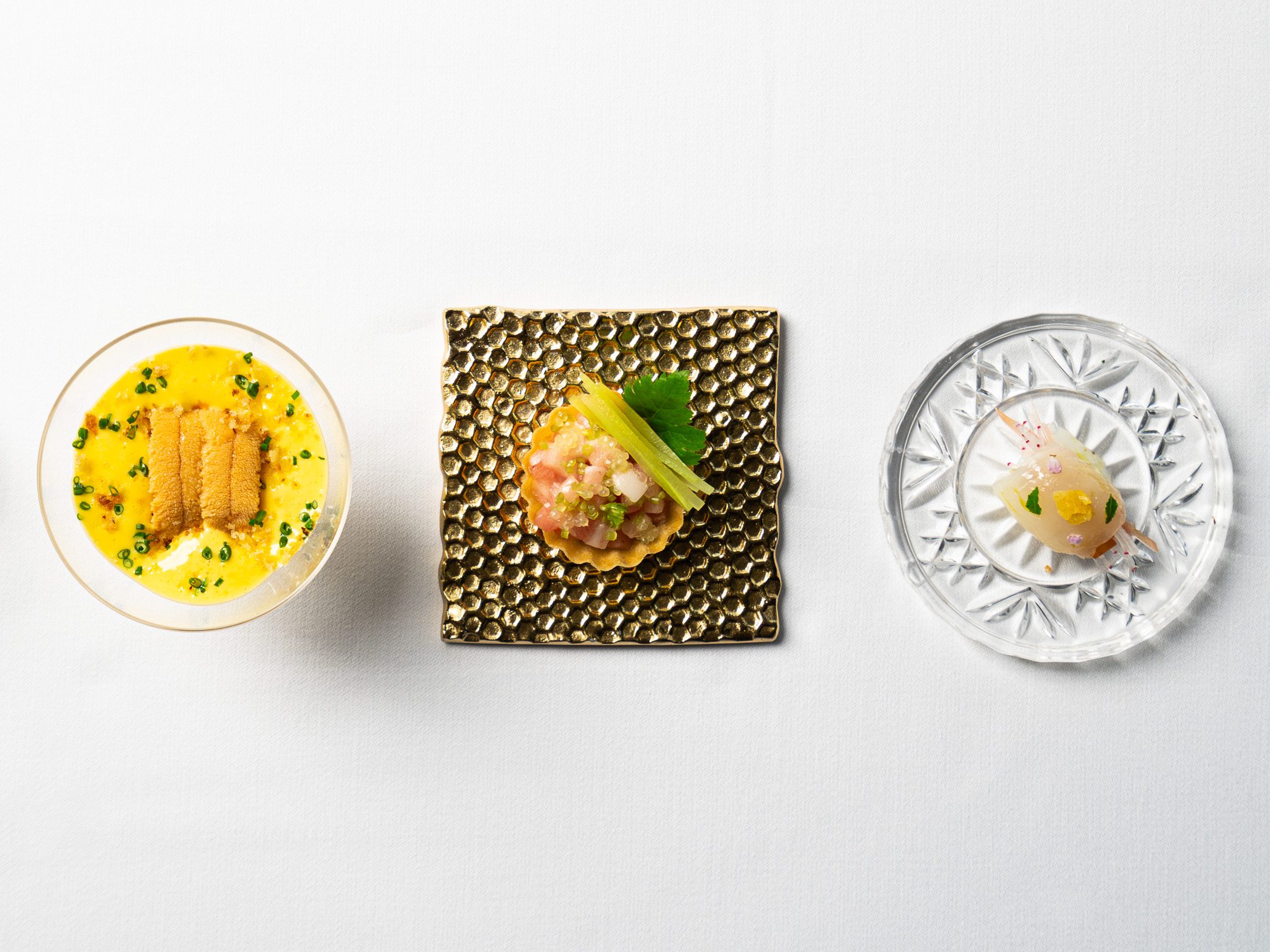 EIGHT YEARS IN, Patrick Kriss confidently stays the course with his highly orchestrated tasting menus.