HOTEL RESTAURANTS generally fall into two categories: work horses that serve the hotel and show ponies intended to reach beyond it. Boulevard Kitchen + Oyster Bar, now entering its ninth year with a bursting trophy cabinet, transcends the conventional divide (and an awkward, maze-like dining room) with diverse offerings that hit high at all levels — from casual seafood boils and "For the Table" experiences designed for sharing to caviar-encrusted king crab tasting menus, available by request. Executive chef Roger Ma leads an all-star team that includes Iron Chef Alex Chen and pastry chef Kenta Takahashi. Impeccably sourced ingredients get modern spins that are reined in by classic French and Asian rigour. Prawn toast, for example, elevates the Cantonese dim sum favourite on a brioche pedestal with a tarragon cream quenelle and a moat of velvety bisque. Service is polished to a fine sheen under the direction of general manager and wine director JP Potters, a consummate professional whose cellar leans towards France and new-world labels with old-world personalities. Desserts, such as the pillowy mugwort, grapefruit and pistachio vacherin wrapped in paper-thin sugar glass, are exquisite.
Tufted-leather booths on the lower level.
---
Order the TASTING MENU."
–Howard Levitt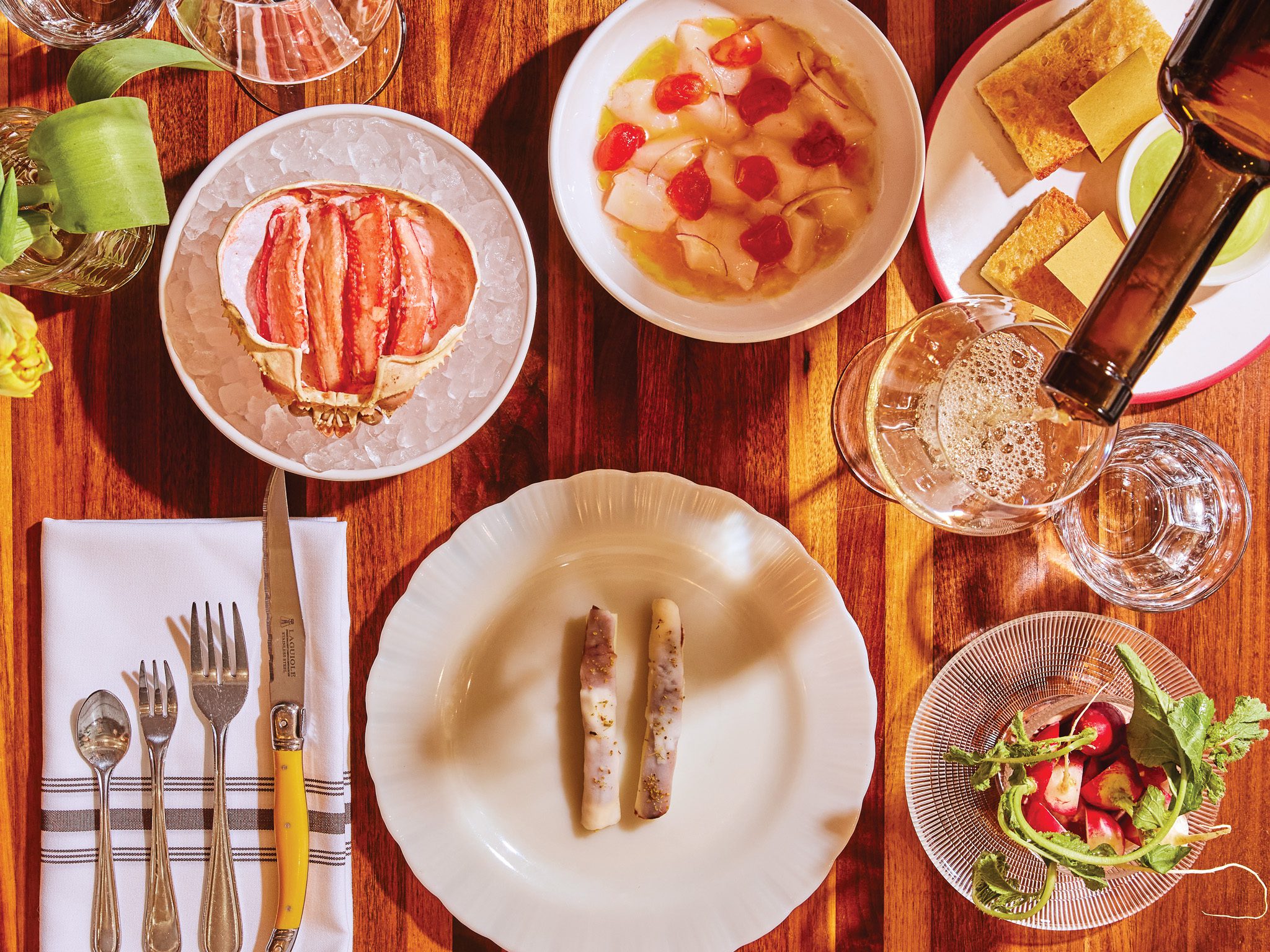 It's elusive, that sweet spot between being a special-occasion restaurant and a no-occasion let's-grab-a-bite kind of place.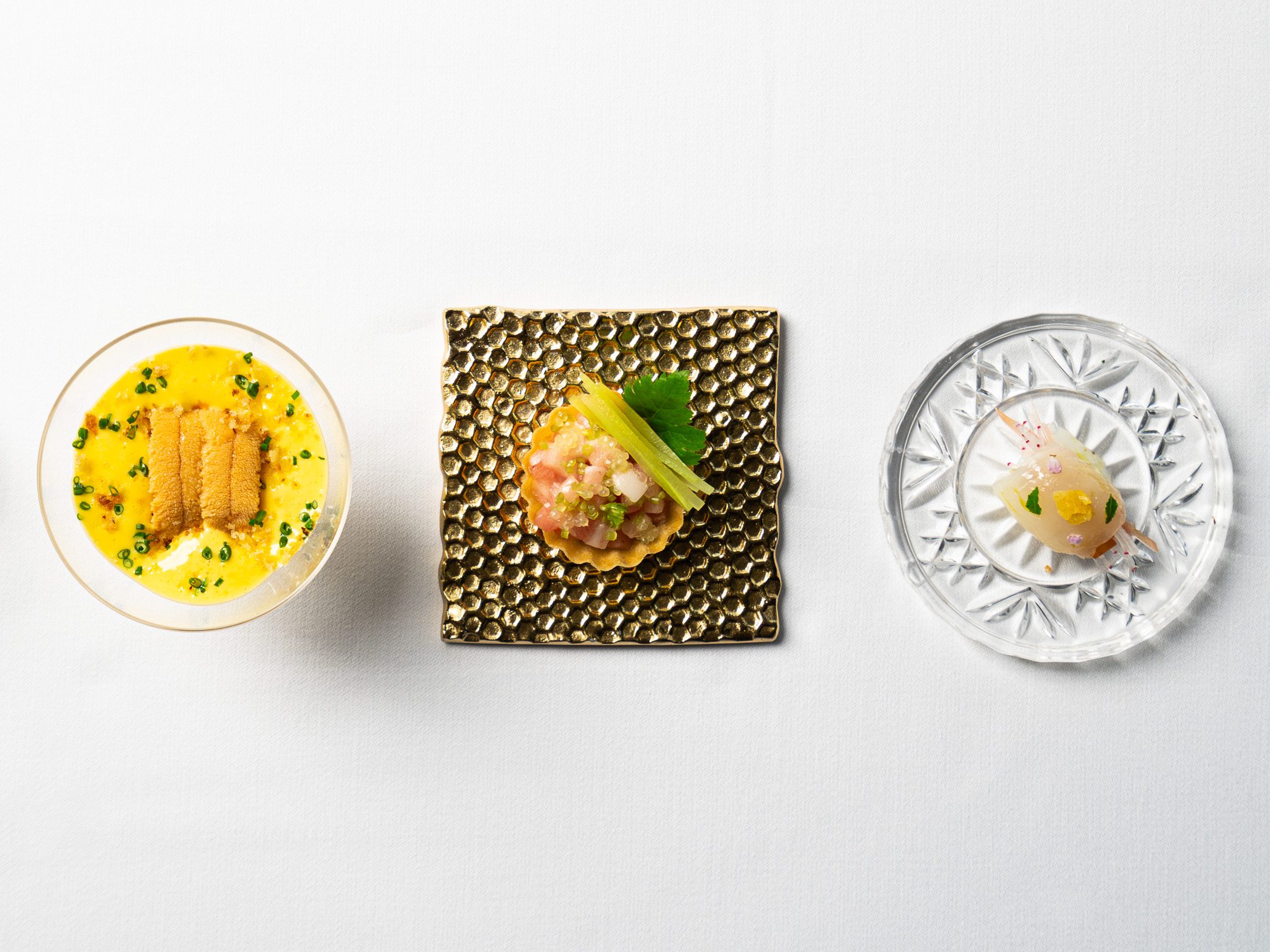 EIGHT YEARS IN, Patrick Kriss confidently stays the course with his highly orchestrated tasting menus.