HIDDEN AWAY in a second-storey loft on the gritty side of Chinatown, this jazzy supper club transports you to a time when people dressed for dinner and a night on the town. Dreamed up by Tannis Ling, owner of the acclaimed Bao Bei, along with her long-time executive chef, Joël Watanabe, and sous-chef Alain Chow, it's a place designed for holding hands in dimly lit corners. The imaginative and shareable menu is a sophisticated confluence of Japanese and Italian cuisines. Think: crispy octopus salad with radishes, parsley and chili purée, tajarin pasta with mushrooms and miso-cured egg yolk, or the whole fried fish — diamond-scored and dusted in potato starch, so the skin puffs up crispy — that's been the signature dish since opening day. Bar manager Fraser Crawford presides over an impressive selection of sakes and Japanese whiskies, as well as amari, vermouths and grappas, plus clever cocktails that, like the food, deftly walk the tightrope between Kissa Tanto's two culinary ports of call.
Table 10, the corner-table catbird seat with a view of the whole room.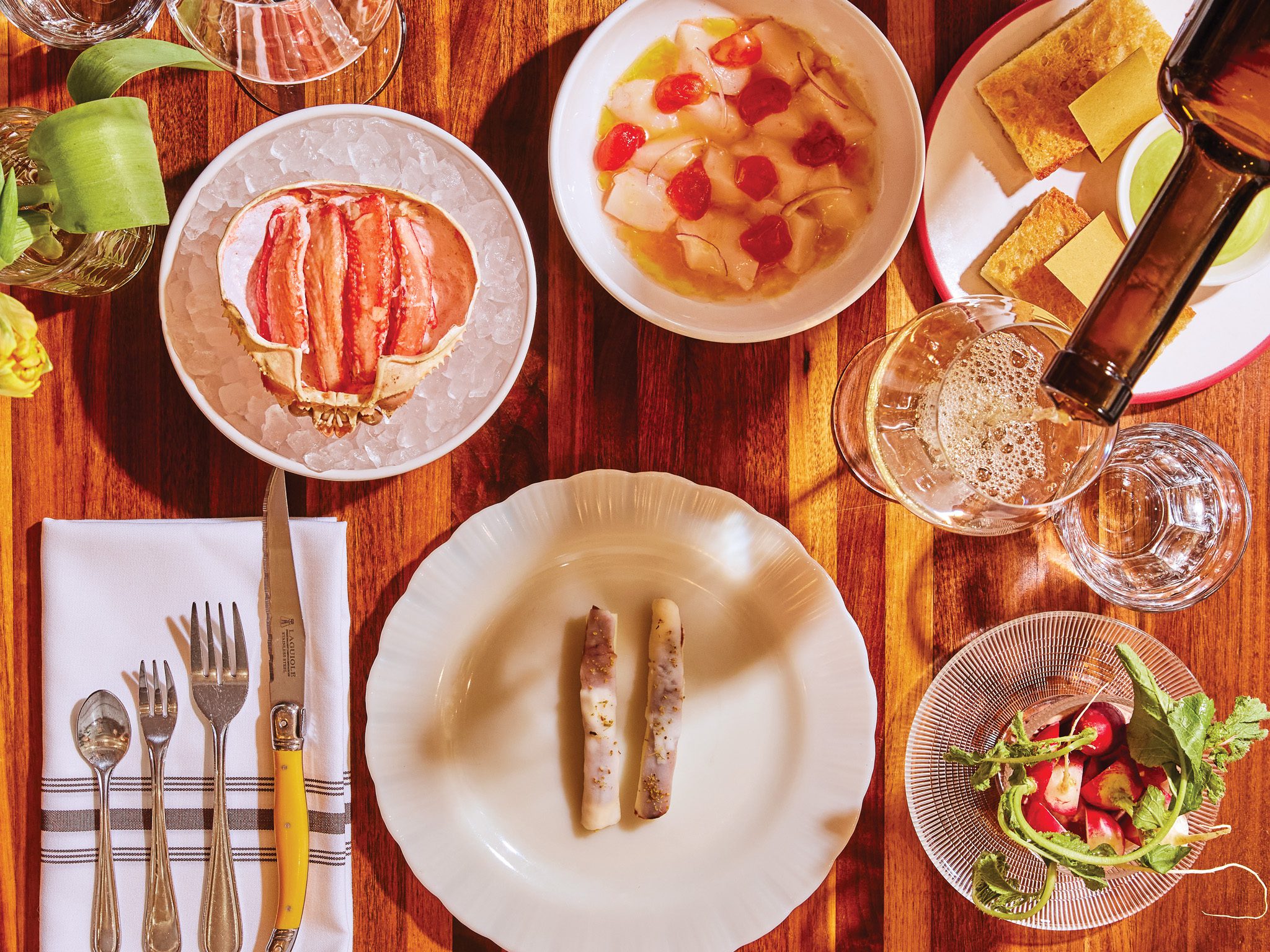 It's elusive, that sweet spot between being a special-occasion restaurant and a no-occasion let's-grab-a-bite kind of place.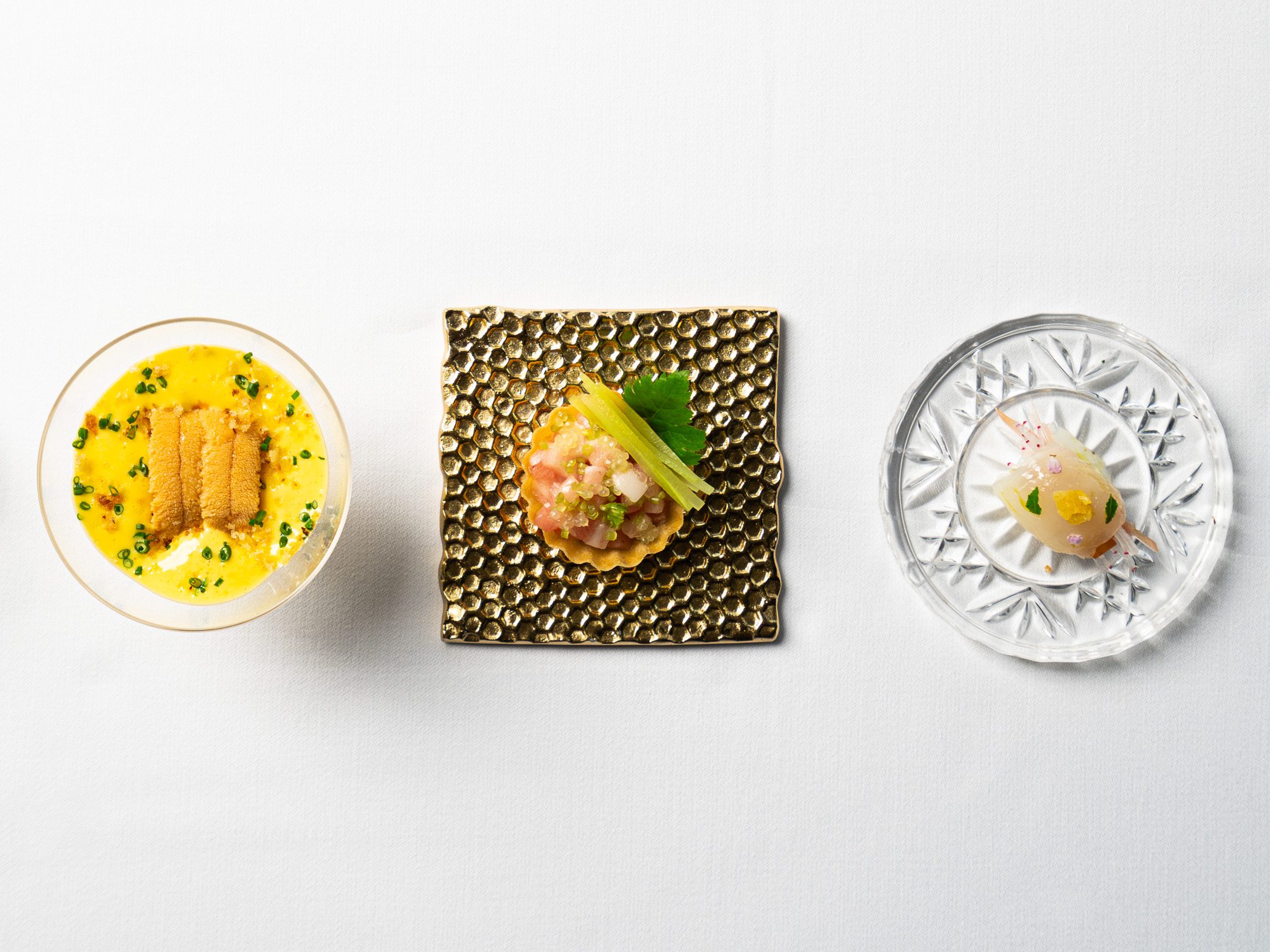 EIGHT YEARS IN, Patrick Kriss confidently stays the course with his highly orchestrated tasting menus.