IT'S EASY TO FEEL LIKE A MEMBER OF THE FAMILY at Paloma, the intimate 30-seat Niçoise-inspired French-Italian restaurant, set on a desolate strip of northern Saint-Laurent. A former sommelier at Montréal Plaza and Le Filet, Rosalie Forcherio manages the predominantly European wine list and front-of-house, while her Nice-born papà cooks their cuisine de famille in the tiny glass-enclosed kitchen. Dishes such as fish soup with saffron-laced rouille, squash-stuffed mezzaluna or pillowy-soft calf 's brains in lemon butter all sing with assured technique and, more impressively, genuine warmth. Service is attentive and personal. Describing the evening's offerings, Rosalie invariably evokes a beloved relation or family memory. She'll tell you why her grandmother's braised trippa (tripe) in tomato sauce — lovingly prepared by her father, chef Armand — is so special to her. Or, why the ouistiti cake, striped with ganache and frangipane, is a personal favourite. In summer, head straight through the kitchen to the quiet backyard patio, the Forcherios' very own secret garden with a much-loved Japanese maple.
Cozy no. 26 at the back of the dining room.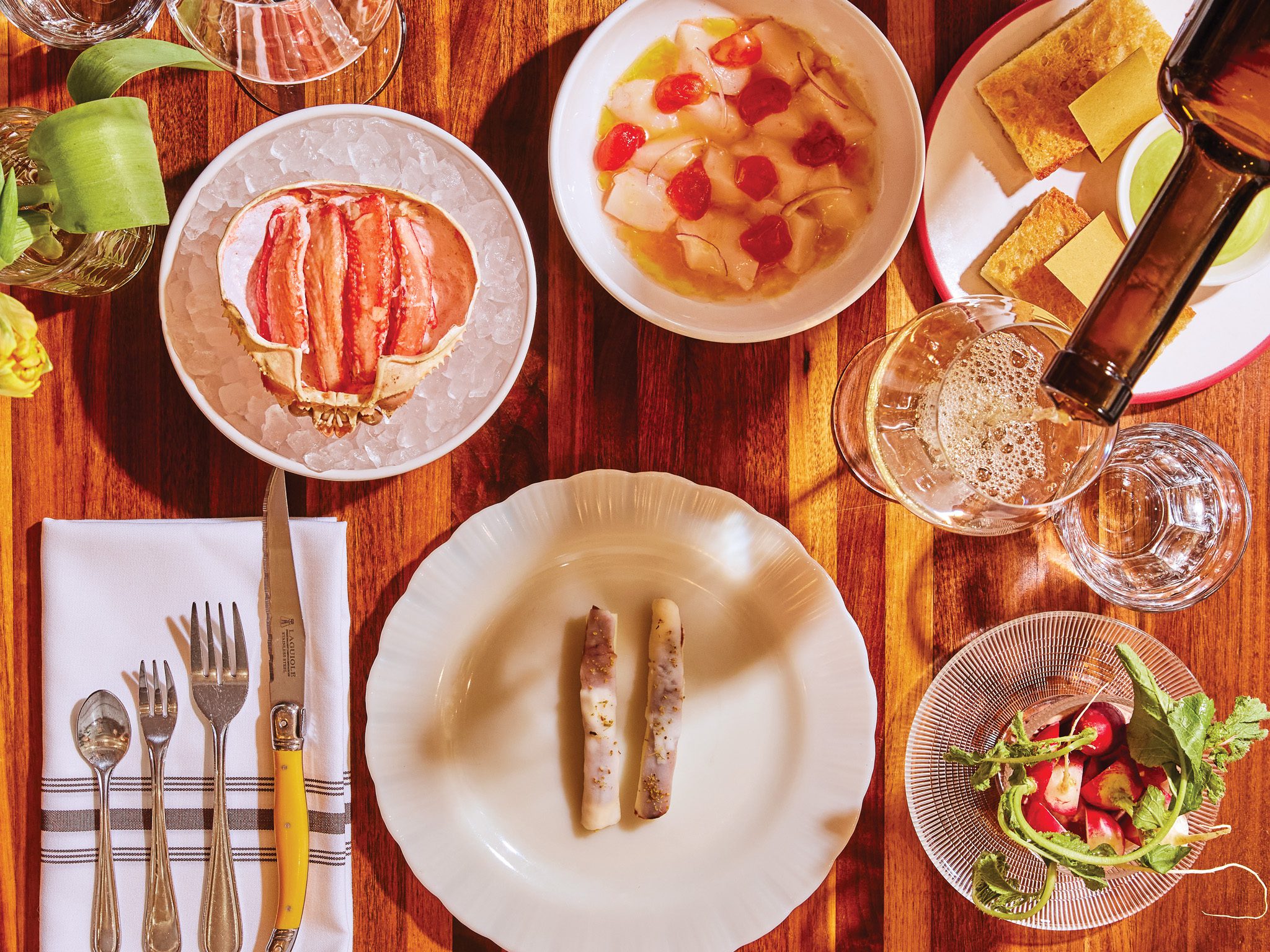 It's elusive, that sweet spot between being a special-occasion restaurant and a no-occasion let's-grab-a-bite kind of place.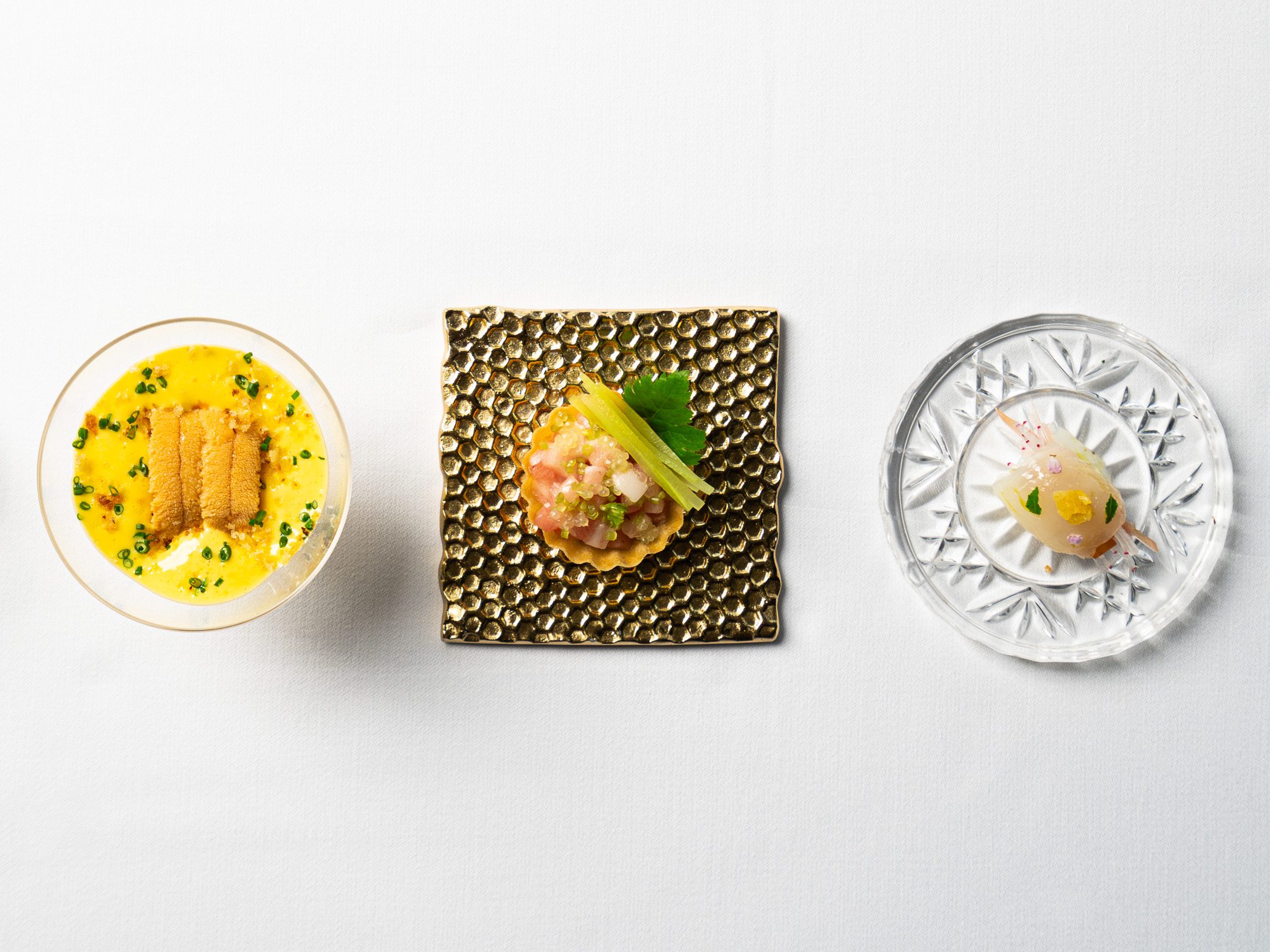 EIGHT YEARS IN, Patrick Kriss confidently stays the course with his highly orchestrated tasting menus.