PICHAI KEEPS WOWING DINERS with new takes on its successful formula, which is, quite simply, all about producing bright, uncompromising hot-and-sour dishes that match wonderfully with a list of producer-focused wines, predominantly white, skin-contact and rosé. Fresh from a team trip to Thailand early this year, chef Jesse Grasso and co-owners Jesse Mulder, Jesse Massumi and Xavier Cloutier continue to fine-tune Thai (and frequently, Isaan) flavours with a strong street-food sensibility. Kick things off with a makrut lime cocktail, followed by fish balls on a stick or fried soft-boiled eggs in a sweet-and-sour sauce, followed by the must-have laab with grilled duck hearts or pork neck on iced yu choy greens. The heart of the menu is the specials list, showcasing local ingredients — and the chefs' chops. Rely on your server's expertise here to help navigate such dishes as Thai eggplants and chilis grown specially by Sukonta Beaulieu on Montreal's South Shore or Lao sausage prepared by award-winning butcher Aliments Viens. These are what you came for, along with Pichai's spectacular passion-fruit sundae topped with Ontario (!) peanuts.
With three guys named Jesse, even the staff get confused.
---
Outstanding food, wonderful hospitality and EXCITING WINE PROGRAM."
–Ryan Gray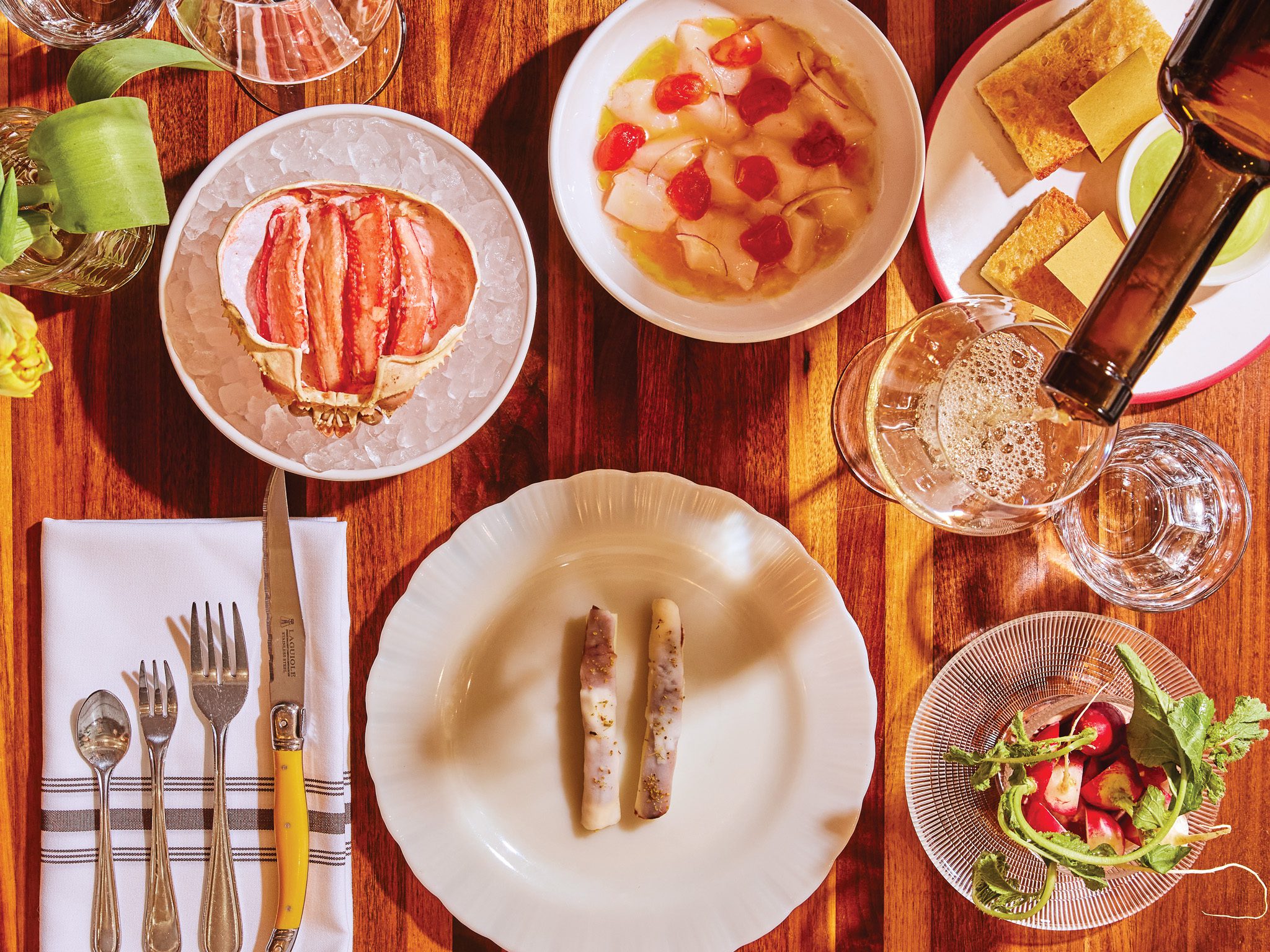 It's elusive, that sweet spot between being a special-occasion restaurant and a no-occasion let's-grab-a-bite kind of place.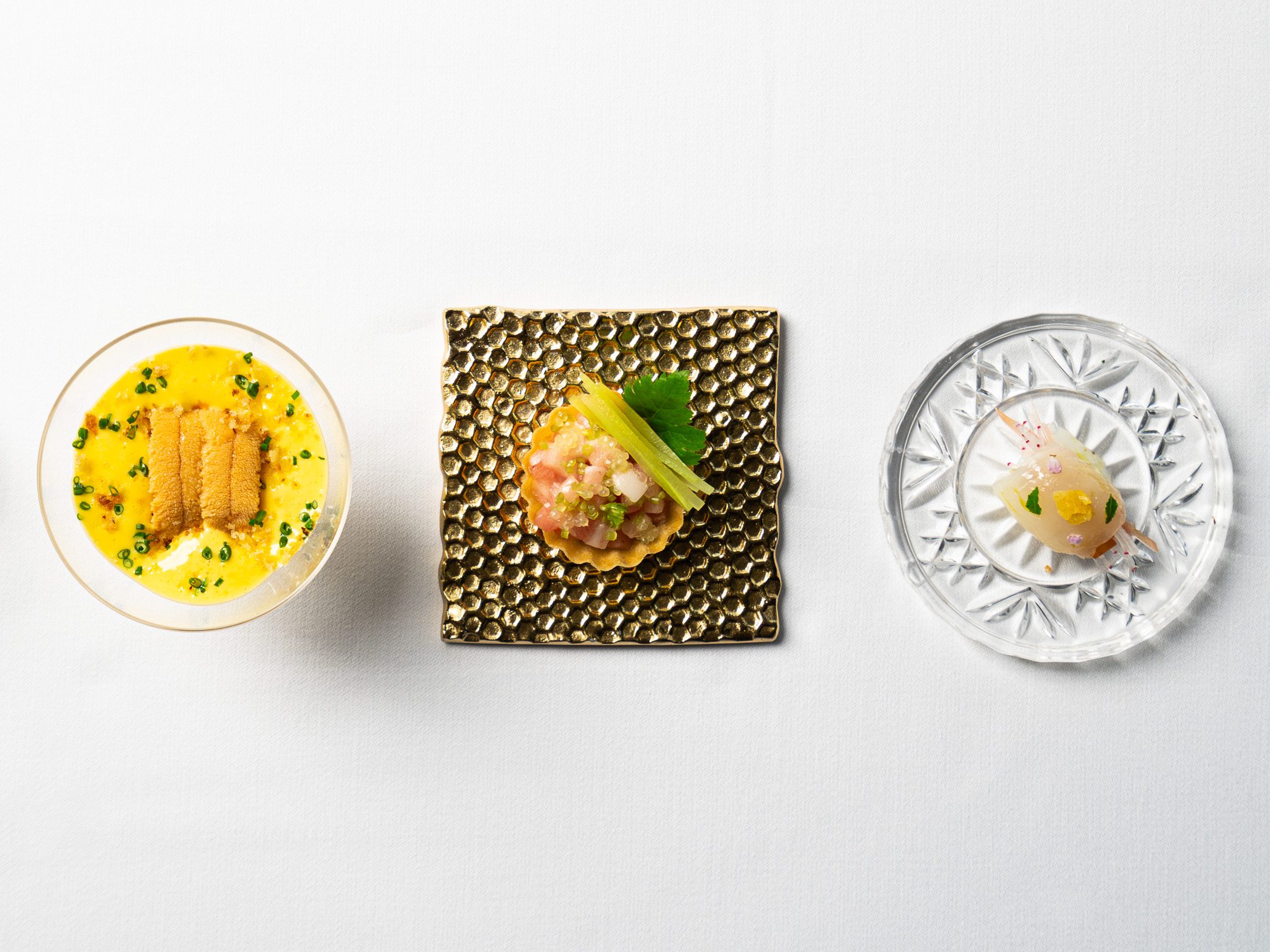 EIGHT YEARS IN, Patrick Kriss confidently stays the course with his highly orchestrated tasting menus.