IT'S NO PALACE FROM THE OUTSIDE — just another nondescript low-rise on Toronto's Queen West. But within, it's a visual feast — a bright and airy cathedral purpose-built for worshippers of steak, seafood and Champagne. (Just be prepared to pay the tithe.) This is YouTube-sensation and burger-and-taco hawker Matty Matheson's passion project, six years in the making. The striking monochromatic room, cast entirely in pale wood, from floor to arched ceiling, is packed every night. Matheson's smartest play was to hire Coulson Armstrong (ex-Canoe) to run his kitchen and equip his pantry with the best of the best — A5 wagyu, New Zealand bluefin, Hokkaido scallops, live Atlantic lobster and Dungeness crab, Kristal caviar, etc. The play here is classic steak house with a healthy emphasis on fish and seafood, chilled and warm, such as a steamed fluke with trout roe and chervil from Matheson's Blue Goose Farm. But you can go for Ontario 30-day dry-aged striploin or the city's most expensive steak tartare, seasoned with chickpea miso, Dijon and shallot, and coated in toasted sesame and lemon zest. Armstrong makes some elegant choices, serving warm molasses bread with cultured butter, mustard pickles and kippered mussels. Desserts continue the culinary theme of luxury, well-executed comfort fare with classics like an ice cream sundae, key lime pie and apple galette with spiced-walnutand- Calvados cream. Service is attentive.
At the bar for walk-ins (reservations can be tough to come by).
---
The best version of a MODERN SURF-AND-TURF STEAK HOUSE."
–Lanita Layton
Photos: (Prime Seafood Palace kitchen team) Sid Tangerine, (food) Daniel Neuhaus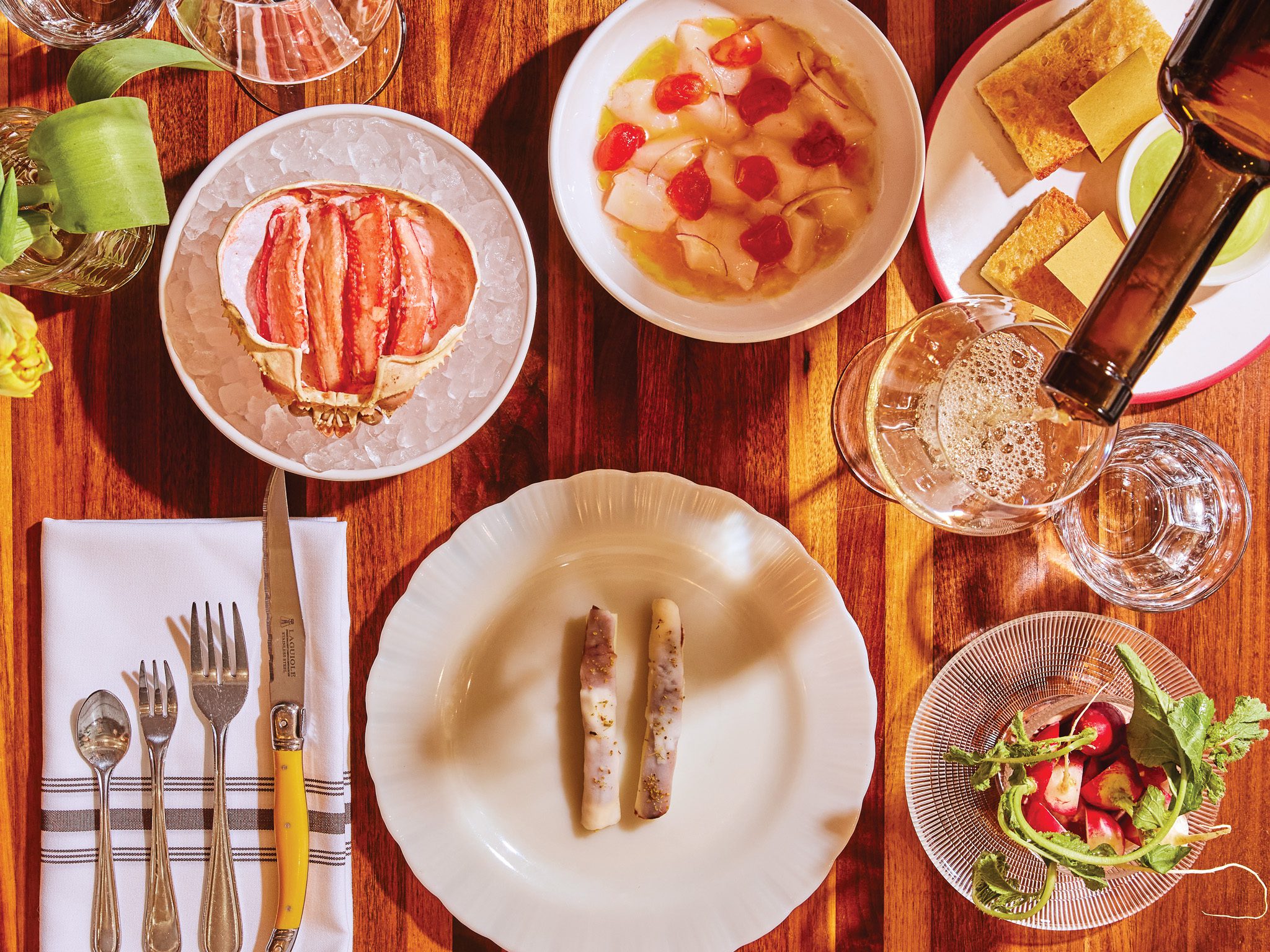 It's elusive, that sweet spot between being a special-occasion restaurant and a no-occasion let's-grab-a-bite kind of place.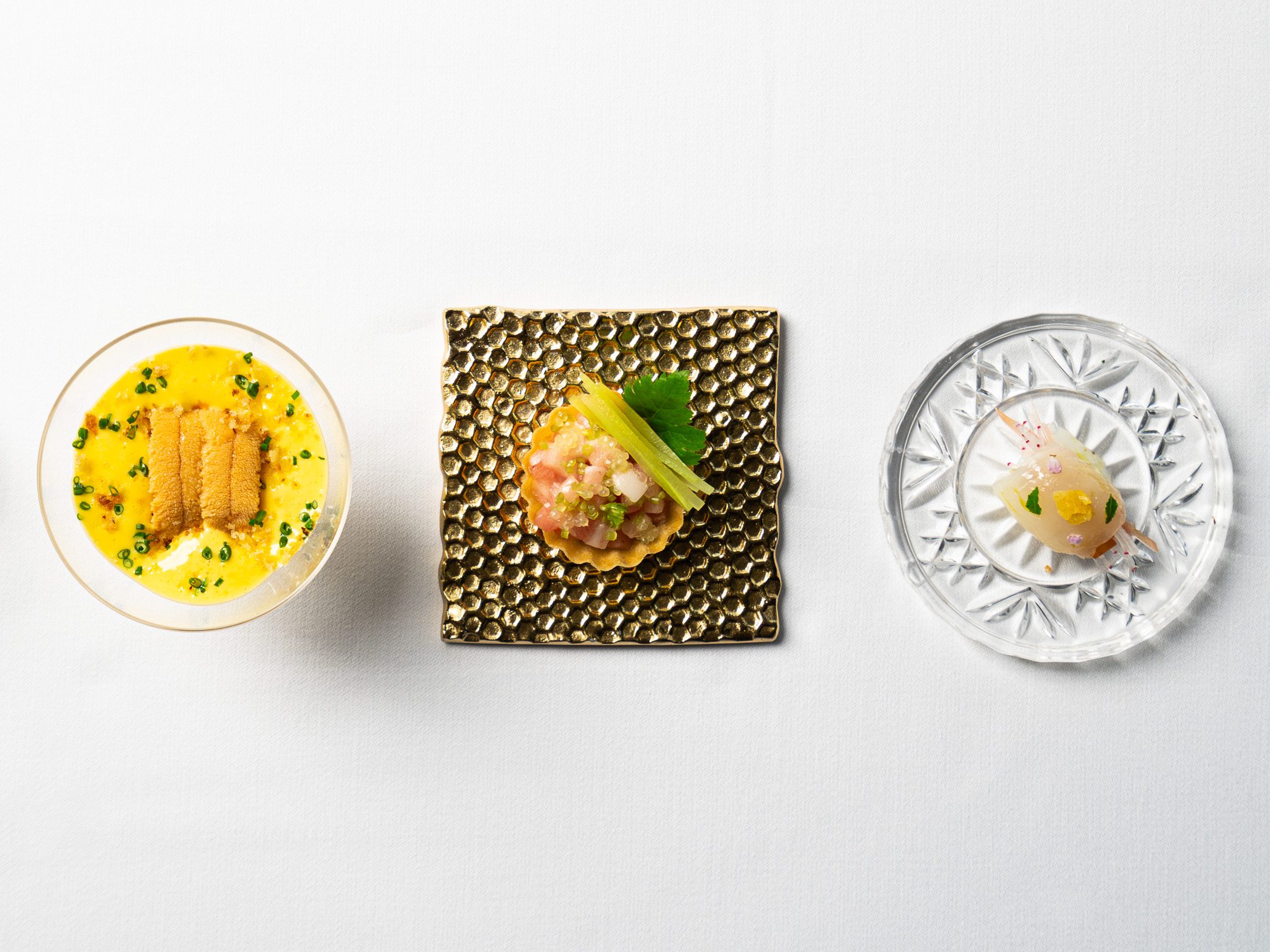 EIGHT YEARS IN, Patrick Kriss confidently stays the course with his highly orchestrated tasting menus.