EDGED BY RIVER AND TREES, the magical setting of Prince's Island Park sets this restaurant apart. So too does its reverence for the environment and commitment to the exclusive use of Canadian and Albertan ingredients — from Highwood Crossing's grains and canola oil to Broek pork and beef from Black Diamond Land & Cattle. The dining room's rustic décor highlights exposed wood, stone and brick, and the vintage sports equipment is a nod to local fishing lodges and mountain resorts, even as the glass-and-steel office towers of Calgary's business centre loom across the Bow River. Chef Scott MacKenzie's fast-evolving menus straddle these two Alberta realities, with seasonal offerings rich in rural flavours executed with urban finesse. Sommelier Bruce Soley's wine list is replete with obscure treasures from lesser-known producers. With the cozy crackle of the fireplace through fall and winter, and verdant green surrounding the patio through the warmer months, all seasons make for a welcome trip. Those seeking nibbles through the summer can also take advantage of the picnic program, selecting snacks and dishes to enjoy in the great outdoors or in the (licensed) area of picnic tables, just off to the side of the restaurant.
Snagging a spot on the patio is nearly a competitive sport.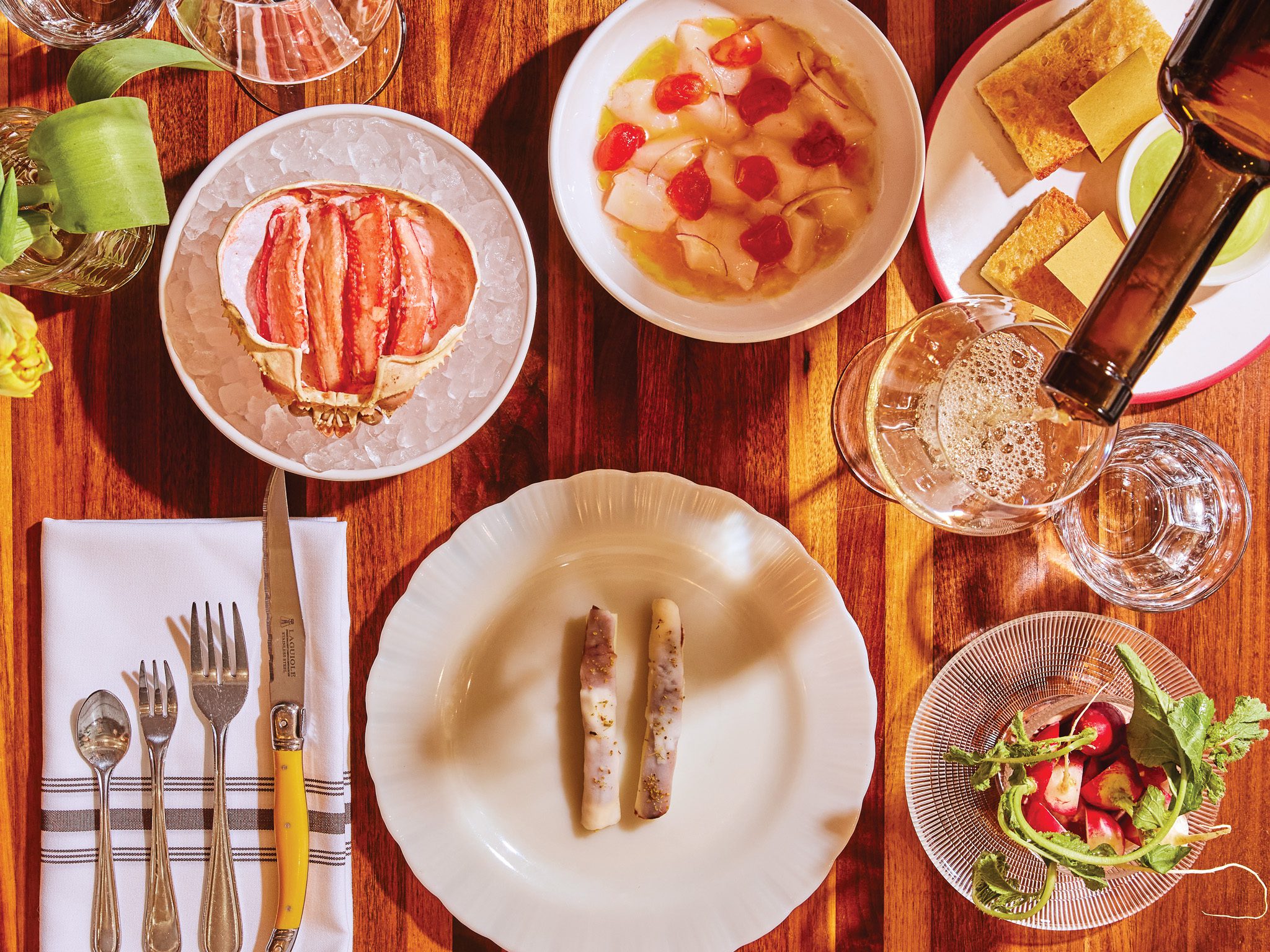 It's elusive, that sweet spot between being a special-occasion restaurant and a no-occasion let's-grab-a-bite kind of place.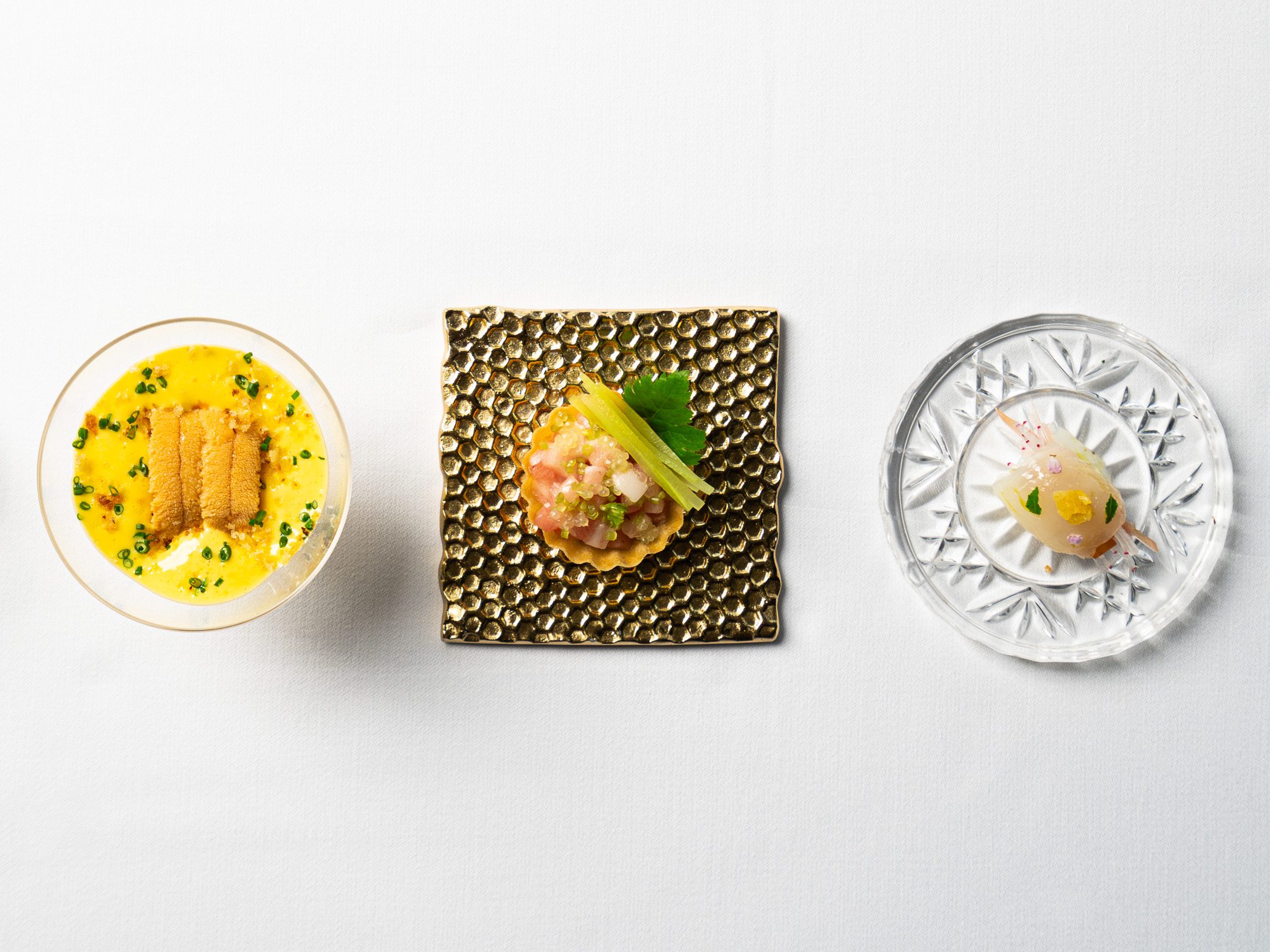 EIGHT YEARS IN, Patrick Kriss confidently stays the course with his highly orchestrated tasting menus.